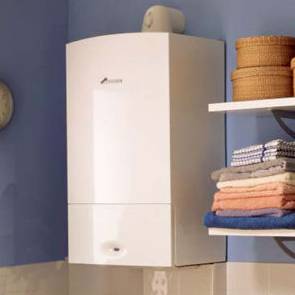 Npower will launch a boiler scrappage scheme of its own on Monday.
The energy giant will offer £400 off a new boiler when you replace one over 10 years old.
The announcement follows yesterday's Pre-Budget Report, where the Chancellor stated a Government initiative to recycle old boilers would begin next year (see the PBR: Boiler scrappage scheme MSE News story).
The Government scheme will offer households up to £400 off new boilers when replacing a 'G-Rated' appliance, which is the least efficient type.
Npower says that once the Government initiative gets underway you'll qualify for £800 off a new boiler if your appliance matches the criteria for both schemes and you apply via Npower.
A new boiler could cost anything from £600 to £3,000, depending on the model.
Full details of how this will work have yet to be announced.
Westminster says its plan will help 125,000 households replace old appliances.
Further reading/Key links
Slash energy costs: Cheap Gas & Electricity
Your rights: Fight Energy Direct Debits