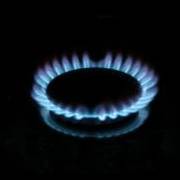 Energy suppliers will be responsible for installing "smart meters" for gas and electricity in all homes by 2020 under Government plans published today.
The Department of Energy and Climate Change (Decc) says the smart meters, which enable power companies to take readings remotely and will spell the end of estimated billing, will save consumers money, make electricity use more efficient and cut carbon emissions.
The meters will be supplied with separate real time display units so homeowners can see how much energy they are using, their carbon emissions and how much it is costing them (see the Cheap Gas & Electricity guide).
Decc estimates people could save around £28 a year by 2020 on domestic bills as seeing pounds and pence costs will encourage people to use less.
Decc says energy suppliers must centrally co-ordinate the installation of meters to make it easy for customers to switch between companies and to develop smart grids in future.
Installing 47 million of the meters in 26 million homes by 2020 will cost between £7 billion and £9 billion, or around £340 per household.
British Gas has launched a scheme to allow you to text or email your energy readings,putting an end to estimated readings. However, it is excluding those on its cheap internet tariffs from the initiative (see the British Gas PR stunt MSE News story).
Energy and climate Change Minister Lord Hunt says: "Smart meters will put the power in people's hands, enabling us all to control how much energy we use, cut emissions and cut bills.
"Smart grids will help manage the massive shift to low carbon electricity such as wind, nuclear and clean fossil fuels.
"Globally, the business of developing smart grids has been estimated at £27 billion over the next five years and the UK has the know-how to be part of that."
Gareth Kloet, from price comparison site Confused.com, says: "Customers will only save money if they reduce their energy consumption or opt for a cheaper energy tariff.
"Both smart meters and energy monitors allow customers to become more aware of how much energy they use by simply translating the KHW consumption and unit rate into pounds and pennies, this is what will encourage them to cut down."
Further reading/Key links
Slash energy costs: Cheap Gas & Electricity
Your rights: Fight Energy Direct Debits
Capped tariff help: Is your Cap/Fix ending soon?