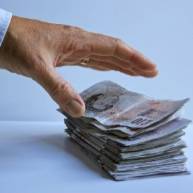 Homeowners hit with excessive mortgage arrears charges should demand their cash back, says the city regulator, the Financial Services Authority (FSA).
It today launched a crackdown on unfair fees that hammer those already behind on payments (see the Mortgage Arrears and Redundancy guides).
It has also told MoneySavingExpert.com that consumers should not stand for shoddy treatment and should reclaim their cash, regardless of when the fees, which can sometimes run into thousands of pounds, were levied.
Almost 200,000 borrowers were significantly behind on payments at the last count, according to the Council of Mortgage Lenders, who could all be hit by high fees.
Below is a quick Q&A reclaiming guide. We will soon issue a full step-by-step guide so get the free weekly email for updates.
What's happened today?
The FSA announced proposals (which won't be implemented until June) designed to better protect borrowers in arrears from excessive and unfair charges.
When MoneySavingExpert.com asked the regulator whether those unfairly treated should reclaim excessive fees, a spokeswoman said: "We want consumers to take a handle on the situation so if they think they have not been dealt with fairly they should definitely complain."
The Financial Ombudsman Service, which independently arbitrates on complaints between consumers and lenders, also echoed that sentiment when asked.
The FSA's proposals demand that firms stop hammering those in hardship; for example, by issuing charges when a payment plan has already been agreed or by allocating payments payments to clear an arrears charge rather than clearing the balance.
They also state repossession should always be the last resort and that lenders must record all arrears handling calls and keep records for three years.
What is an unfair fee?
It is about the size of the fee and how it's charged:
Excessive fees. One of the clearest examples, the FSA says, is where the charge is higher than the administrative cost to the lender. If it costs £10 to send a letter but the charge is £35, that's £25 too much.

Lenders often charge around £35 per missed payment, £100 for a debt collector visit and thousands in legal and estate agent fees if your property is repossessed (see the Huge mortgage fees MSE News story).


Unfair charging. The FSA has found numerous examples of firms sneakily finding ways to incorporate charges when they shouldn't. For example, when struggling borrowers are already on a repayment plan.

Also, lenders charging non-direct debit payment fees (to pay for payment processing) when no payment was made, or including arrears charges in the total mortgage balance when calculating an early repayment charge (ERC), which is usually a percentage of that balance.
Financial services secretary to the Treasury Paul Myners described some lenders' high arrears fees as "extraordinary" during a July Treasury Committee hearing.
How far back can you go?
The Ombudsman says you can reclaim fees from as far back as you like, as long as you make the complaint within three years of realising you could.
As the FSA has only got tough over the past few months, most people will still be within that three-year time-frame.
If unsure of past charges, you can make a request to get a list of fees charged from your lender over the past six years under the Data Protection Act. This will cost up to £10.
How do you reclaim?
First complain to your lender setting out why the charges are unfair and ask for your money back. If you are turned away or do not get a satisfactory response within eight weeks, then complain to the free Ombudsman service (see the Ombudsman guide).
To highlight this is possible, the FSA ordered GMAC-RFC, which was the tenth largest mortgage provider before the credit crunch, to pay compensation to up to 114,000 borrowers hit with unfair arrears fees last October (see the GMAC mass refunds MSE News story). It also issued a whopping £2.8 million fine.
The FSA is also taking action against a number of other firms, but has not concluded investigations yet.
Martin Lewis, MoneySavingExpert.com creator, says: "While the FSA has not named a price deemed excessive its statement echoes the bank charges campaign.
"If you pushed me on a figure, the Office of Fair Trading says it won't challenge credit card penalty charges under £12, so that is a good benchmark.
"As there's no cost, and most people in arrears are in financial hardship, and therefore should be treated with sympathy, I would urge anyone who feels unfairly treated to complain."
If successful, please report your experience in the discussion link below.
Further reading/Key links
Get help: Mortgage Arrears, Redundancy help
Mortgage cost-cutting guides: The Remortgage guide, Mortgage haggling, Cheap mortgage finding, Ditch my fix?