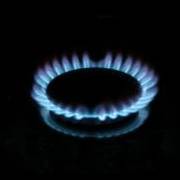 British Gas (BG) is set to cut energy prices this month which could spark a price war, we understand.
Industry sources have said BG is planning to drop its prices in the next two weeks, which would be a much needed boost for households (see the Cheap Gas & Electricity guide).
The energy giant refuses to comment specifically but did little to extinguish the flames of speculation, adding: "If there is any facility to reduce prices we will." (Update, 4 Feb, 8am: British Gas has cut gas prices today).
Power firms have stubbornly failed to lower prices over the past few months despite falling costs and calls from the energy regulator to reduce household bills (see the Ofgem price cut call MSE News story).
However, but some experts think prices will not fall.
Energyhelpline.com, a price comparison site, says now could be a time to consider fixing or capping your tariff to protect against potential rises as it thinks we've reached the bottom of the market.
However, that is a lone voice among the energy experts, some of whom reckon prices will drop.
The only cuts we've seen recently are small reductions on the cheaper, online tariffs for switchers, but those who stay put are generally not paying any less.
This is despite the cost of power to energy firms (the wholesale price) having fallen substantially over the past 18 months.
Below, are how some of the experts see the year ahead for household energy prices.
Mark Todd, from Energyhelpline
"Economic indicators are pointing to growth and inflation returning to the economy. The cheapest energy prices have been dropping consistently over the last 18 months, but this could change at any time.
"It seems we may be at the bottom of the energy market, a great time to jump on a capped tariff."
Mark Greening, from price comparison site Gocompare.com
"Prices may rise in the middle or towards the end of the year but in the shorter term I expect cuts and I don't think we are at the bottom of the market."
Scott Byrom, from price comparison site Moneysupermarket.com
"The direction of wholesale prices means a much needed household price reduction is possible in the next round of changes."
Ann Robinson, from price comparison site uSwitch.com
"The next movement is definitely downwards and I think it will be sometime before prices go up. My instincts say we could see a dip, rather than a double-digit fall."
Andrew Horstead from analyst firm Utilyx
"With little to suggest economic fundamentals are improving, this would make any rise in retail prices based purely on wholesale prices very hard to justify in the current environment."
So, is it worth switching?
Martin Lewis, MoneySavingExpert.com founder, says: "Predicting the energy market is difficult. One thing that is certain is that by switching, where average household bills are around £1,200 a year, the cheapest online tariff pays around £900 a year for the same thing.
"If British Gas does drop standard prices it is very unlikely to come close to those cheap tariffs so there is no harm switching as long as you're not locked in if the market drops."
Further reading/Key links
Slash energy costs: Cheap Gas & Electricity
Your rights: Fight Energy Direct Debits
Capped tariff help: Is Your Cap/Fix Ending Soon?