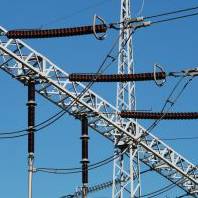 The Government has pledged to prevent energy firms waiting almost three months after hiking prices before notifying households, if the regulator fails to.
The intervention is a victory for MoneySavingExpert.com's campaign to end what are effectively retrospective price rises.
At present, firms can take up to 65 working days AFTER increasing prices before informing consumers. The Government wants them to give advance notice to households.
The Department for Energy and Climate Change (DECC) tabled an amendment to the Energy Bill last week that would give it the power to tell energy firms what notice they should give before hiking prices.
Energy regulator Ofgem today says it will produce a consultation before Easter to tackle the problem. It has pledged to consider the problem "as a matter of urgency".
The amended bill effectively gives the Government an insurance policy to force change, if Ofgem fails.
'Utterly unacceptable'
Joan Ruddock, energy and climate change minister, says: "Energy companies have got to be fair to customers, and if they aren't and if Ofgem can't fix it, we will.
"Energy price hikes are difficult at the best of times. But it is utterly unacceptable people might not be told for up to 65 days they're paying more for their energy."
A DECC spokesman does not confirm exactly what notice period it would state if forced to intervene, but says energy firms should tell consumers in advance. Any change in the law is likely to take place by the end of summer.
Wendy Alcock, MoneySavingExpert.com consumer products analyst, says: "It's great to see this practical 50-word suggestion taken on.
"Energy firms should not be allowed to take two months to notify customers of a price hike as it can completely ruins people's budgets, especially those on a tight income. We welcome any move to improve this situation for consumers."
Often, bills are produced every three or six months which gives energy firms plenty of time to keep rises from their customers.
What next for prices?
British Gas cut some energy prices earlier this month, with others expected to follow over the coming days (see the British Gas price cut MSE News story).
However, some energy experts think prices could rise towards the end of the year (see the What Next For Energy Prices? MSE News story).
Further reading/Key links
Slash energy costs: Cheap Gas & Electricity
Your rights: Fight Energy Direct Debits