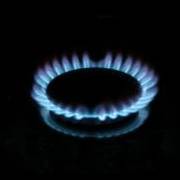 The energy regulator is calling on consumers to switch energy provider to cut costs at a time when power firms are making huge profits out of us.
Ofgem says energy companies made an additional £30 per dual fuel customer in the last three months because the industry has failed to cut household bills in line with firms' falling costs (see the Compare Gas & Electricity And Get Cashback guide).
It also says firms' profit margins were less than previously forecast because of the recent decision by British Gas to cut its gas prices by an average of 7%.
Online is cheapest
Many firms are still raking it in as their best prices are reserved for those who switch to online tariffs, leaving the millions stuck on expensive standard deals to pay a typical £300 a year more than necessary.
Ofgem says in a statement: "British Gas's price cut and the wide range of discounted online and fixed-price deals means many consumers can now reduce their bills significantly by switching to another supplier.
"Savings of up to £100 a year are available on standard tariffs and even larger savings are available on non-standard deals."
Martin Lewis, MoneySavingExpert.com founder, says: "There are still £100s to be saved by comparing, ditching and switching. Just watch for lock-in penalties in case other prices start to fall further."
Price cut call
Ofgem wrote to the big six power firms last year calling for price cuts, but only British Gas has responded, albeit months later, and even its 7% drop is seen by many as too small (see the Ofgem price cut call MSE News story).
Andrew Wright, from Ofgem, adds: "Although we expect energy prices to rise in the longer term to pay for the up to £200 billion investment which is needed to secure supplies and reduce carbon emissions, we would also expect recent falls in wholesale energy costs to be passed onto consumers."
Further reading/Key links
Slash energy costs: Cheap Gas & Electricity
Your rights: Fight Energy Direct Debits
Capped tariff help: Is Your Cap/Fix Ending Soon?