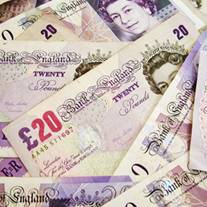 Banks and lenders say they will continue to missell debt insurance, as it was revealed consumers could be due over £4 billion in compensation over the next five years.
The admission and redress figure came from responses by lenders to a consultation on Financial Services Authority (FSA) plans to compensate victims of missold payment protection insurance (PPI), to cover loan and credit card payments if you cannot work.
These plans, which have been delayed by at least six weeks following the consultation, include the reopening of hundreds of thousands of previously rejected misselling complaints (see the PPI reclaiming guide).
If the FSA's plans are adopted it expects the industry to pay out up to £1.2 billion over the next five years in redress and administrative costs for policies banks and lenders will missell in future.
The regulator initially estimated up to £400 million in compensation but revised this after analysis of data from firms presented during the consultation.
The FSA says in its new consultation document released today: "These changes follow further analysis by us of additional data we sourced from firms.
"Our estimate of the redress costs firms will incur has increased from around £58 million to £80 million per year to £117 million to £203 million per year (for five years).
"Taking into account estimated administrative costs, we expect total costs to firms from future complaints of £0.7 billion to £1.2 billion over this five-year period."
The FSA estimates banks and other lenders will have to pay out up to £2.7 billion in compensation for policies already missold if its proposals come to fruition. However, industry insiders believe the true figure could be even higher.
'No problem with PPI'
The FSA has also revealed the astonishing responses from some lenders to its consultation, some of which have claimed there are no problems with PPI.
One unnamed respondent said: "The FSA has not demonstrated there was a genuine problem around PPI sales or around PPI complaint handling."
This is despite widespread examples of compensation being given to victims, FSA fines or action against 23 firms and figures from the Financial Ombudsman Service which show it upholds all PPI complaints against some firms (see the Ombudsman complaints spike MSE News story).
The FSA's Dan Waters says: "We're disappointed the industry has responded so critically to our proposals but we remain 100% committed to bringing about genuine, lasting change. The PPI market is broken and needs to be fixed."
Compensation delay
The rise in estimated payouts is one reason for the delay to the FSA's crackdown. It also accepts some minor changes to its plans are required following the largely negative feedback from lenders.
The regulator has therefore begun a new consultation which will take six weeks. Action would then start later this year, although it is still unclear exactly when.
However, the main proposals still stand. These are:
A number of unnamed firms, that represent over 40% of the single premium PPI market (where cover for the term is sold in advance), have agreed to review sales back to January 2005. If misselling is highlighted, each guilty company will write to all single premium customers inviting them to request money back.
New guidance to ensure PPI complaints are handled properly, with consumers getting fair compensation where appropriate.
A new rule will require firms to re-open 185,000 previously-rejected PPI complaints and reassess them. However, the FSA will wait for the Finance Bill to go through Parliament before initiating this plan as the bill will hand it the power.
The FSA may also extend the forced reviews to other types of PPI sales.
Adam Phillips, chairman of the Financial Services Consumer Panel, says: "For too long, firms have been letting down their PPI customers by not handling their complaints fairly.
"Now the industry seems determined to fight against the FSA introducing new rules and guidance which would ensure consumers receive a fairer outcome if they make a complaint.
"However, this is no reason for the FSA to back off, and we are pleased that the tone of the announcement today indicates the FSA is not planning to do so."
How to complain
Wendy Alcock, MoneySavingExpert.com money analyst, says: "The thousands of complaints from consumers show there has been a huge problem with PPI sales. For example, 780,000 reclaiming template letters have been downloaded from this site alone.
"If you've been missold, then complain to whoever sold you the policy. If you're not compensated, then take that complaint to the Ombudsman, if possible."
Further reading/Key links
Get your money back: PPI reclaiming
Cheap cover: Loan insurance