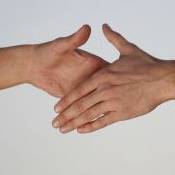 There has been a rise in the number of firms giving cash to charity in return for your business, yet these are often not 'best buys'.
As well as a new comparison site Compareforgood.com, which gives a portion of its profits to Oxfam, Virgin has launched a new charity credit card, while energy comparison site Energyhelpline.com has added a 'Switch & Give' service.
The products, all launched over the past few months, work as follows:
Financial comparison site. Compareforgood.com provides best buy tables for loans, credit cards, savings, insurance and more, and is powered by comparison service Beatthatquote.com. It states two-thirds of the money it makes will be given to Oxfam.

However, no major comparison site guarantees every product will be included. So by using only one, the best-fit product for you may not be listed. For example, to find the cheapest car insurance, you should use comparisons in the right order to get the most quotes in the shortest time (see the Cheap Car Insurance guide).

Doing comparisons with Gocompare and Moneysupermarket will cover around 130 providers, which is 72% of the market. If you only use Compareforgood you'll get quotes from over 50 fewer providers, vastly reducing the odds of getting the best price.


Charity credit cards. The Virgin Charity card gives 0.8% of what you spend to charity yet a cashback credit card can pay up to 5% during the first three months, then up to 1.25% (see the Cashback Credit Cards guide).


Gas & Electricity. Switchandgive.com donates £30 to charity when you switch energy supplier (see the Cheap Gas & Electricity guide).
Charity-giving options
If you wish to make donations to good causes, there are a variety of options.
When choosing a product based on what it gives to charity should always ask how much of your cash goes to those good causes.
By going for the overall top product, you could save more money than via the charity-focused option. Then you could donate the extra savings directly to your chosen charity using the Giftaid scheme, if you're a taxpayer.
Giftaid gives charities get the tax you've already paid on the amount donated.
Using Giftaid (usually by ticking the relevant box on a form or by telling a telephone operator) adds an extra 28% to donations from most (read the Charity Giving guide).
How do the charitable products compare?
For MoneySavingExpert.com, the prime reason for choosing a product should be to get the best deal. Therefore, extras like charity donations tend not to be taken into consideration.
Going down this route gives more money back to the consumer, leaving them able to donate more to charity.
We are currently researching a guide on ways to give to charity while MoneySaving, if this is what you want to do, though in most areas using specialist sites is likely to hamper your attempts to save cash.
Further reading/Key links
Top-up donations: Charity Giving