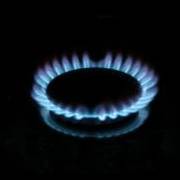 Consumers are receiving winter fuel bills of more than £500 following the cold snap, according to a study.
The average household on standard tariffs will pay a gas and electricity bill of £532.70 between January and March, up £57 on last year's £475 record, according to price comparison website Energyhelpline.com (see the Cheap Gas & Electricity guide).
Households will pay £397.70 for gas and £135 for electricity for that quarter-year, an increase of around 50% in the last two years, the website calculates.
Energyhelpline director Mark Todd says: "Politicians have been making false promises about changing the energy market for too long and consumers are now living with the harsh reality of their hollow pledges.
"There is a lot of big talk about big changes and a big society but all the voters are seeing are big bills.
"In a privatised energy market there is little governments can do and they need to be honest and tell people the only way to reduce their bills is by taking personal responsibility to find the best deals."
Consumers can save more than £400 a year by moving on to the cheapest online tariffs (see the Cheap Gas & Electricity guide).
In separate research, comparison site uSwitch.com says 30% of households have been billed incorrectly by their energy company during the last two years.
Energy firms often ask for too much when based on estimated reading, meaning households build up large surpluses (see the Energy Direct Debit guide for how to get that cash back).
Further reading/Key links
Slash energy costs: Cheap Gas & Electricity
Your rights: Fight Energy Direct Debits
Boiler protection: Boiler Cover