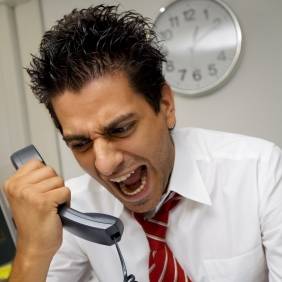 Complaints about missold debt insurance have rocketed over the past year, as the total number of official financial gripes also soared.
Figures from the Financial Ombudsman Service, the independent complaints handler, show in the 12 months to 5 April, there was a 58% rise in protests to it about debt cover (see the PPI Reclaiming guide).
Debt insurance is often called payment protection insurance (PPI), to cover loan or credit card payments if you can't work.
Complaints about banking and credit also rose by 30% during that period, the 2009/10 financial year.
In total, the Ombudsman resolved a record 166,321 disputes during the past financial year – a 46% annual increase – resulting in compensation for consumers in 50% of cases, down from 57% in the first half of 2009 and 53% in the second half.
The Ombudsman attributes the fall in uphold rates to better complaints handling by a small number of financial firms, meaning those cases never make it to the arbitrator.
Yet with some firms, such as loan company Ocean Finance and insurance provider Eisis, the Ombudsman upholds all insurance complaints. It upholds 99% of insurance-related complaints against MBNA and 96% against Barclays.
'Stop fighting'
Wendy Alcock, MoneySavingExpert.com money analyst, says: "It's time the banks stopped fighting the PPI battle and dealt with their customers' complaints fairly and quickly.
"It's important the millions who've been missold a hideously expensive, and often pointless, product still claim their money back. Everyone who's ever bought one of these policies should check to see if they're due their cash back."
A ban on the sale of PPI at the same time as taking out a credit card or loan moved a step closer last week after the Competition Commission reignited its clampdown, after it was stalled by an appeal by Barclays last year (see the PPI ban MSE News story).
Hardship complaints
Complaints about unsecured loans and financial hardship were also up during the year.
However, credit card, investment and mortgage cases levelled off. Complaints about "point of sale" loans, catalogue shopping and credit broking more than doubled.
Motor insurance disputes decreased by 13% and pension complaints fell by 27%.
How to complain
If you're unhappy with a service or you've been overcharged, first complain to the relevant provider.
You can take your protest to the Ombudsman if you've had a firm rejection or if you've not had a satisfactory response within eight weeks.
See the relevant guides to get issue-specific complaints tips and free template letters (in the Bank Charges, PPI Reclaiming, Credit Card Charges, Direct Debits, Setting Off, Mortgage Arrears and Endowment Misselling guides).
Further reading/Key links
Ombudsman guide: Financial Fight Back
Reclaim missold debt insurance: PPI Reclaiming
Other issue-specific reclaim guides: Bank Charges, Credit Card Charges, Direct Debits, Setting Off, Mortgage Arrears, Endowment Misselling