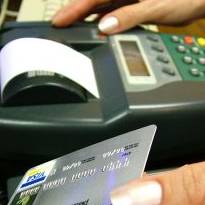 Cheap balance transfer credit cards are back in vogue but millions still don't know how to use one properly which has cost them hundreds of pounds a year.
MoneySavingExpert.com today lists seven cards that offer a 0% balance transfer for at least 15 months, compared to one in February 2009 (see the Best Balance Transfers guide).
Yet research from price comparison website Moneysupermarket.com shows 63% of users who've shifted debt then commit the cardinal MoneySaving sin of spending on that plastic.
The problem with making a purchase after a balance transfer is most lenders, other than Nationwide and Saga, use your payments to pay off cheap debt first, unless you clear the balance. More expensive debt, such as spending, is then trapped, accruing interest speedily.
This will change at the end of the year as new rules will force lenders to pay off the most expensive debt first.
Spending warning
Yet for now, any balance transfer debt will usually be repaid first.
Some card firms pay off the oldest debt first, which also means any spending AFTER a balance transfer will be trapped.
Nationwide estimates many customers who spend after completing a balance transfer have paid, on average, £225 a year in extra charges.
Encourage spending
Some card firms entice you to spend on their plastic after completing a balance transfer.
For instance, the card with the longest 0% introductory period of 16 months from Yorkshire and Clydesdale Banks also comes with a 0% purchase perk for three months.
Yet after that, the spending balance reverts to the standard 16.9% annual interest, which is trapped. A spokesman for the two banks says the card is aimed at the balance transfer market.
Yorkshire and Clydesdale banks are far from alone in offering 0% purchase deals that expire before a 0% balance transfer offer.
How to use a balance transfer credit card
There is no more important tip to remember about balance transfers than the following: for now, never spend on a card after transferring a balance to it.
Also remember that when you get the card you must tell your new card provider that you want to transfer a balance to get the offer. If you do it the other way round by telling the old card company, you may not get the advertised rate.
These days, most balance transfer cards come with a fee of up to 3% of the amount shifted. On a £3,000 debt, that's a £90 charge.
Dan Plant, MoneySavingExpert.com money analyst, says: "If you transfer a balance to get a better rate, the last thing you want is extra charges that may ruin the initial saving.
"While it is good news the industry is finally changing some of its profiteering ways – albeit after significant pressure – millions must still beware this stealth charge for now and not spend after a balance transfer, or risk huge interest penalties."

Payment changes
MBNA has already announced it will apply payments to your most expensive debt first from 1 September, reversing the current problem, but only in three months.
As the plastic provider issues numerous cards, not just its own, this also affects AA, Amazon, BT, Play.com and Virgin Money credit cards, amongst others.
This is in response to a Government crackdown on fees announced by the Labour administration in March (see the Credit Card Crackdown MSE News story).
Other card firms are expected to follow later this year.
Further reading/Key Links
How to get help: Debt problems
Cut credit card debt: 0% Balance Transfers And Purchases, Best Balance Transfers