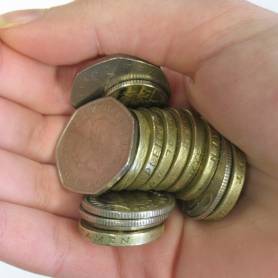 Ovo Energy has become the first energy supplier to offer monthly interest rewards to customers who build up a credit balance on their accounts.
The relative newcomer to the energy market will credit customers with a reward equivalent to 3% interest a year (see Cheap Gas & Electricity guide).
The scheme will start from 1 July and rewards will be automatically credited to customer's accounts.
Whether on a fixed or variable tariff, suppliers usually estimate the average annual consumption and split it into twelve which is what you pay each month. Therefore customers are more likely to build up a credit balance during the summer as households use less energy, which offsets winter months when energy consumption increases.
The Ovo Energy reward rate will reflect market conditions, but won't be tied to the Bank of England's base rate. The current 3% rate will last until the end of 2010 and will be reviewed every six months from this point after.
The one cap on the scheme is that customers can only pre-pay for a maximum of one year's energy supply.
Industry complaints
One of the biggest sources of complaint within the industry is the setting of direct debit levels and companies holding customers' credit balances. (See Energy Direct Debits guide).
MoneySavingExpert.com has long campaigned for energy companies to provide a fairer deal to customers.
The problem is some bills are massively overestimated as the amount paid seems to have been delinked from the cost of the energy you actually use.
Stephen Fitzpatrick, managing director and founder of Ovo Energy, says: "A big driver behind setting up Ovo was to give customers a better, fairer deal. But offering consistently competitive prices and doing our utmost to make sure direct debits are set at the right level isn't enough.
"We think it's only fair we pass on any interest we've earned on customers credit balances, and that we reward people for prepayment."
Archna Luthra, MoneySavingExpert.com consumer products analyst, says: "Energy suppliers have long been holding excess millions and earning stacks of interest so this pioneering move by Ovo is a welcome one.

"However the reward scheme in itself isn't a reason for switching, consumers should ensure they're on the best tariff for them based on usage and the area they live. A quick check of the comparison sites will do this".
How to find the best deals
Households can sometimes cut their bills by hundreds by doing a comparison of the tariffs available and switching (see the Compare Gas & Electricity and Get Cashback guide).
Those languishing on their supplier's standard tariff or who get bills through the post are almost certainly paying too much.
While the cheapest online deals for typical users are less than £900 a year, those on a standard tariff typically pay around £1,200.
Further reading/Key links
Slash energy costs: Cheap Gas & Electricity
Your rights: Fight Energy Direct Debits
Boiler protection: Boiler Cover