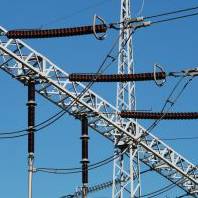 Consumers have been waiting for months for the launch of an energy provider that claims it will sell gas and electricity 'at cost', but will it ever happen?
The firm, At Cost Energy, first said last year it would provide power at the same price it buys it from the wholesale markets, without adding a profit margin (see the Cheap Gas & Electricity guide).
But despite numerous attempts by MoneySavingExpert.com and our users – including many on the company's 18,000-strong database who've signed up for info – to gather information over the past few months the company went silent.
Only after we questioned whether the firm would ever get off the ground (see Martin's At Cost Energy blog) did it agree to an interview with MSE.
We met with its commercial director Cedric Clarke and director Paul Keightley this week and put many of your questions to the duo.
Here's what they said (our questions in bold, answers in normal font):
Why have you failed to answer questions from consumers and journalists recently? Is this venture really going to happen?
We have had a delay because our founder Matt Stockdale developed a serious illness.
It means he has to take time to recuperate so won't be involved in that time and won't be putting in his money during that time, as had been planned, so we've had to find an alternative strategy to raise cash.
It has taken time to sort things but we believe we can achieve what we want.
So when will At Cost Energy launch?
Our gas proposition is likely to launch in October.
On electricity, we don't know. Gas is less complex as we can store gas, but not electricity. With electricity, there are many more costs.
Therefore, we will probably end up partnering with a large provider. We have talked to the big players such as British Gas, Eon, Scottish & Southern and Scottish Power.
If we did anything with any of them it would be our product but it would be in their name.
What exactly does 'at cost' mean? What prices will you charge?
We can't give prices yet as it depends on the cost of energy when we launch. But simply, we will sell it at the same price we buy it.
We can guarantee we will sell 'at cost' – we will not add a margin as a company.
If Matt is not currently funding At Cost, how can you operate? If you're selling energy 'at cost' how do you pay yourselves or cover other business costs?
As we said, we've had to find an alternative business model as Matt won't be funding the company, as was the original plan.
We are going to develop a price comparison site and become a comparison service, and that should start this week.
That will be called TSG (as in The Stockdale Group) and will run separately to generate money to pay all of At Cost's expenses such as salaries and other admin.
Every three months we will review customers' tariffs and we will email them to recommend a new supplier if we can find a £40 or £50 saving.
It may be we say they are best remaining on their existing tariff.
We expect people who have never switched supplier will find spectacular savings. One fifth of our database has never switched.
How can you be a fair comparison site if you run an energy company that appears on the site? You'll push people to 'At Cost', won't you?
We will put it in writing that we will be honest.
In any case, the comparison service will be powered by (comparison site) UK Power so it is effectively their tables that show in the results, not ours.
There will be some people who will not be saving that much by going with At Cost but at least we will be honest and tell them that.
Will At Cost appear on other comparison sites?
It may appear on them, but you won't be able to switch to At Cost via a comparison site as it adds costs, and we want to keep prices low.
How many customers do you need to survive and do you have enough judging by the database of those already signed up for information?
There are 18,000 who have signed up to our database. If all on the database are loyal and use At Cost it will sustain us.
But we hope to get 10 times that amount and we should be able to achieve that if we get a partner.
We will not sell on details of those on our website to third parties.
What type of tariffs will you have? Will they be simple?
We want to have one mainstream tariff for gas and one for electricity, though the price will vary between different areas. We will also have an Economy 7 tariff (to provide cheap off-peak electricity).
As we probably won't do electricity ourselves, there won't be a dual fuel option unless we partner with someone on both gas and electricity.
We will most probably offer a fixed rate tariff for six months. We would rather not charge exit fees for those who switch early but we may have to.
On bills, we will take all the complexity out of them. There won't be a standing charge and we will have a single price per unit of energy, other than on Economy 7 where that's not possible.
We won't charge more for the first few units used and less for remaining units, like most other companies do.
How will you buy energy? Will you buy it in advance like most firms do?
We expect to buy the energy ourselves from the wholesale market and we will buy in advance.
Will you be able to compete in price wars when energy costs fall?
No. We can't compete with the likes of British Gas in this case. We would hope to challenge the big six energy providers but they can drive the market.
If there is a price war we will advise our database to take advantage and switch to a cheaper option via our comparison service.
MoneySavingExpert.com's editorial comment
Martin Lewis, MoneySavingExpert.com creator, says: "I originally wrote my At Cost Energy blog because I was worried this veraciously trumpeted panacea to all gas and electricity worries was getting people to sign up to its database even though it could turn out to be a damp squib.
"The answers given in this interview have done little to alleviate those fears, though I hope the company's founder gets better soon and we send him our best wishes.
"If that's the major cause of the problems it's a tragic shame but we have to evaluate this on the impact to consumers.
"On that basis, it now seems a company that said it would be different and 'at cost', and would never appear on price comparison sites, turns out to be a price comparison site.
"It said it would be different to the big boys but if it launches, it will be jointly with the big boys.
"Ultimately, I will hold off full judgment to see if it ever manages to launch a sustainable gas and electricity product at cost in this mammoth industry that requires huge amounts of money.
"If it does, and if it's also the cheapest, we'll jump for joy. Though being 'at cost' doesn't mean it's automatically cheapest as it may not have the scale to buy cheaply. In a falling market, it may pay too much.
"My concern for consumers is they've signed up to a marketing list on the promise of 'at cost energy' and are now going to be harvested to make profit by price comparisons which is totally different.
"It seems a company that promised to make great waves in the sea of energy providers may struggle to fart in a bath."
Further reading/Key links
Slash energy costs: Cheap Gas & Electricity
Your rights: Fight Energy Direct Debits
Capped tariff help: Is Your Cap/Fix Ending Soon?
Boiler protection: Boiler Cover