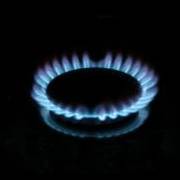 British Gas (BG) will pull the cheapest pre-payment energy tariff on the market at the end of the month.
It will axe its Click Pay as You Go Energy deal at the end of July in yet another example of gas and electricity suppliers withdrawing their best deals to new business (see the Energy deals axed MSE News story).
Energy analysts say this shows the market has "turned a corner" with pricier tariffs likely to be the norm (see the Cheap Gas & Electricity guide).
The BG tariff is no longer available to new customers and existing households will be switched to its pricier standard pre-pay deal.
Click Pay as You Go costs a typical family £1,086 a year, according to price comparison site Energyhelpline.com. BG's standard pre-payment tariff costs around £70 a year more, on average.
The new cheapest pre-payment deal is from EDF, which costs £1,128 a year on average, according to Energyhelpline.com.
Ditch pre-pay
While those stuck on a pre-payment meter can use a price comparison site to find the cheapest tariff, the typical cost of paying in advance is far higher than deals where you pay on receipt of a bill.
The cheapest online, billed deals cost around £900 for the average household, over £200 cheaper than the top pre-pay option.
As long as you've no major credit history problems, you should be able to switch to a billed tariff. However, you'll need to contact your supplier and you may be charged by it to remove the meter.
Slash costs
To find the cheapest deal, compare the tariffs available via a comparison site and switch, unless you're already on the top option (see the Cheap Gas & Electricity guide and Should I fix? MSE News story).
If you've never switched before, you could save hundreds of pounds per year. Those on a standard tariff, where you get your bills by post and pay on receipt, often pay around £300 a year more than the cheapest option (they pay around £1,200 in total).
The cheapest deals are available to those who get bills by email and pay by direct debit.
When switching, don't believe the hype from the major firms which often claim they have the cheapest prices.
The energy market is complicated so determining which is the cheapest provider for you depends on where you live and how much power you use.
This is why a comparison, based on your circumstances, is key.
Further reading/Key links
Slash energy costs: Cheap Gas & Electricity
Your rights: Fight Energy Direct Debits
Boiler protection: Boiler Cover