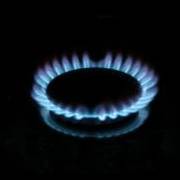 Gas and electricity suppliers are raising the price of power for new customers, in the latest sign the best deals have disappeared for now.
Energy analysts say this shows the market has "turned a corner" with pricier tariffs likely to be the norm.
EDF, Eon and Npower have either increased the cost of their best deals for switchers or made their terms less attractive over the past few days (see the Cheap Gas & Electricity guide).
In May, Ovo Energy withdrew its then table-topping deal, while Npower hiked prices for tens of thousands existing customers in the same month (see the Ovo and Npower price hikes MSE news stories).
Prices are up because of a rise in what power firms pay to buy energy, known as the wholesale price. Some wholesale costs have risen by 45% over the past three months.
Here are examples of hikes in consumer tariffs over the past few days, provided by price comparison site Energyhelpline.com:
Edf has replaced its Annual Fix version 2 with a more expensive version 3 today. Dual fuel (gas and electricity) is up 5% on that deal.


Eon has replaced its FixOnline version 8 tariff with Save Online version 2. Prices are the same, but they're not fixed anymore, which means they could rise or fall in future, though most experts predict increases before any falls.


Npower has replaced its Sign On-Line 18 deal with Sign On-Line 19 today. Gas prices are up by 3.2%, while electricity is down 1.2%. Overall, average dual fuel prices are higher.
This does not signal a more general hiking of prices as existing customers will pay no more while still in their introductory period. However, as Npower proved in May, existing customers are not completely immune from rises.
Aamir Baloch, from Energyhelpline.com, says: "The new deals tally with the view that tariffs have turned the corner now and are starting to become more expensive."
How to choose the best deal
Energyhelpline says those who have switched over the past few months are unlikely to make further savings (unless they can grab separate cashback deals) because they probably caught the market at its bottom.
For everyone else, it's worth doing a comparison of the tariffs available via a comparison site and switch if you can save (see the Cheap Gas & Electricity guide and Should I fix? MSE News story).
If you've never switched before, you could save hundreds of pounds per year. While the cheapest online deals for typical users are less than £900 a year, those on a standard tariff often pay around £1,200.
When switching, don't believe the hype from the major firms which often claim they have the cheapest prices.
The energy market is complicated so determining which is the cheapest provider for you depends on where you live and how much power you use.
This is why a comparison, based on your circumstances, is key.
Further reading/Key links
Slash energy costs: Cheap Gas & Electricity
Your rights: Fight Energy Direct Debits
Capped tariff help: Is Your Cap/Fix Ending Soon?
Boiler protection: Boiler Cover