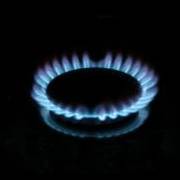 An alarming 1.4 million households have lost their energy supply in the past year because of payment problems, a lobby group has claimed.
Research from Consumer Focus reveals around one in six of the 8.8 million households on a pre-payment meter, where you have to buy credit before using gas or electricity, has been left without heating or hot water at some point over the past 12 months (see the Cheap Gas & Electricity guide).
This is either because they run out of cash or are faced with logistical problems topping up or physically getting to their meter. Often, consumers are restricted to buying energy from a handful of local stores that only open during business hours.
What's more, pre-payment meters are far more expensive than most tariffs where you pay on receipt of a bill, or by direct debit (the cheapest method).
Vulnerable households
The group says almost half of households that disconnect their energy are home to someone with an illness or disability, and two in five are home to children under 16.
Almost half of people who cut themselves off say it happens more in winter, when people most need to keep themselves warm.
A Consumer Focus spokesman says the research found examples where householders were unable to top up because they couldn't get to a store to pay for their gas or electricity due to illness or a disability.
In one case, the meter was simply too high for the individual to comfortably reach.
Consumer Focus wants energy suppliers to meet with it to tackle the issues raised in the report and make pre-pay energy more affordable and convenient.

Mike O'Connor CBE, Consumer Focus chief executive, says:"We must be concerned that hundreds of thousands of vulnerable consumers are walking a tightrope between topping up their energy to stay warm or buying a decent meal.

"Paying for a service in advance shouldn't mean getting a second class service. Energy firms could transform the experience of customers by bringing pre-payment meters into the 21st century, making it easier to top-up and avoid being cut-off."
The results of the report show
Almost three in five pre-pay customers did not have enough money to top up.


Three quarters of households that disconnect are already cutting back on food and leisure or cutting their energy use so they can afford credit.


Many find the current system of having to buy credit for their meter at a shop or post office inconvenient.


Around one in seven who disconnect have been unable to top-up their energy as the place they buy credit was shut or they couldn't get there.


Awkwardly placed meters can make it difficult for people to top-up and check credit levels.

Further reading/Key links
Slash energy costs: Cheap Gas & Electricity
Your rights: Fight Energy Direct Debits
Boiler protection: Boiler Cover