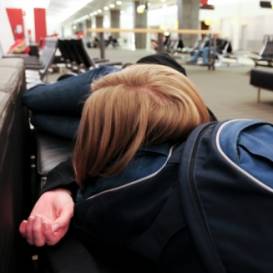 Thousands of holidaymakers face further travel chaos following an overwhelming vote for strike action by workers at BAA airports in a dispute over pay.
If action goes ahead, Heathrow, Stansted, Glasgow, Aberdeen, Edinburgh and Southampton airports would all close for the strike period (see the Cheap Flights and Cheap Package Holidays guides).
However, the Unite union, which balloted members over action, has yet to announce potential strike days. Unite has not ruled out strikes happening on any date or for any time period.
It is feared the union could target the busy August bank holiday period. It says the earliest it could announce dates is Monday afternoon, once it has consulted with its members.
Legally, it cannot arrange strike action until a week on Monday at the earliest as notice must be given.
The latest blow for passengers comes in a year of British Airways cabin crew strikes and the chaos following the volcanic ash cloud.
What can passengers do?
As airlines don't know strike dates, those with flight bookings cannot get a refund or change their flight yet, unless they've booked a flexible ticket.
Likewise, if you've yet to book a flight, it's impossible to know what dates will be affected.
After dates are announced, contact your airline to find out the status of your flight and rebooking options, though it may be well into next week at the earliest before precise contingency plans are announced.
A British Airways spokesman says: "We can't comment until we have more details. But as a responsible airline we will have contingency plans."
What's crucial is if you have travel booked over the coming weeks but you've no insurance in place, get covered before strike dates are announced. First check your chosen insurer will cover you, though many will (see the Travel Insurance guide).
A spokeswoman for Churchill, Direct Line and Royal Bank of Scotland Insurance says passengers buying cover from any of those brands before dates are announced will be covered, assuming they fit other necessary criteria, if their plans are disrupted by strikes.
3 to 1 in favour
Unite stresses strike action is a last resort and wants to continue negotiations with BAA.
A ballot over pay involving 6,000 staff belonging to the Unite union resulted in a three to one vote in favour of strike action, the union says.
The union had urged firefighters, engineers and support and security staff at BAA's six UK airports to vote for industrial action over what it called the Spanish-owned company's "measly" pay offer.
The union says staff had already accepted a pay freeze in 2009 and that this year the company had offered staff a 1% rise, plus 0.5% which was conditional on changes to a sickness agreement.
Before the ballot result was announced, Prime Minister David Cameron warned strikes would achieve nothing "apart from damage".
Further reading / Key links
Travel for less: Cheap Flights, Cheap Package Holidays, Budget Airline Fee-Fighting, Cheap Trains, Cheap Travel Insurance