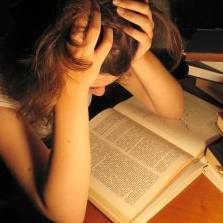 The Student Loans Company (SLC) has vowed to ensure all university goers who applied for finance on time will have their loans and grants available by the start of the academic year.
The promise, the day after A-Level results were announced, comes following last year's debacle which saw almost two hundred thousand students still waiting for loans and grants by mid-October, even though courses had already started (see the Student MoneySaving guide).
The SLC says anyone who applied by the 30 June cut-off will get their cash in time.
A spokeswoman says: "Having doubled the number of staff in our processing teams, we are confident we are equipped to handle demand.
"Students who have sent in their application before the June deadline with all the correct supporting evidence will receive their money once they register at university."
By 12 August, the SLC says it had received 859,000 applications from first and second year students but expects more. Of those, 583,000 have been finalised, it is awaiting more details from 237,000 students, while 39,000 are still being assessed.
By the start of the academic year last September only 43% of applications had been processed (see the Thousands of students hit by loan payment delays MSE News story).
Third year and older students would have applied via their local authority.
How to apply
If you've got a university place but are yet to apply for student funding, do so online at Direct.gov.
It's not too late but you must apply soon as possible as it can take four to six weeks for online applications to be processed, and even longer on paper.
After that period at least your course fees and up to 72% of your loan to fund living expenses will be paid. You may need to wait even longer for the rest, which is the means tested element.
You normally get your cash three working days after registering at university, which is usually around a week before your course starts.
Student finance tips
The majority of students must go into debt to afford further education. But you can minimise the impact of this by following some basic tips. These are:
Apply for all finance. Student loans are the cheapest form of long-term debt, so don't be afraid of them. The SLC hasn't confirmed this year's interest rate but it's likely to be 1.5% for current students.

Depending on your household income and where you live in the UK, you may qualify for a grant worth up to £5,000, which you don't have to repay.


Get the best student bank account. Halifax and Bank of Scotland say they offer students an interest-free overdraft up to £3,000 in year one though many report only receiving £500 initially (see the Student Accounts guide).

The Co-operative Bank guarantees £1,400 interest-free in the first year, £1,700 in the second and £2,000 in the third. Don't blow it all at once as it needs to last your entire university life. And don't exceed your limit or you'll be whacked with hefty bank charges.

Avoid expensive commercial debt such as credit cards where possible (see the Student MoneySaving guide).


Get uni grants. Some universities offer cash to those in hardship, which doesn't have to be repaid. Get in contact with your university welfare office.


Learn to budget. It's important to enjoy life at university, but it's just as important to save and spend responsibly (see the Budget Planner tool for information).


Grab freebies and use vouchers. Students are saturated with special deals, especially at freshers' fairs (see the Cheap Restaurant Vouchers, Supermarket Coupons and Discount Codes & Vouchers deals notes and the Freebies, Freebies, Freebies guide).