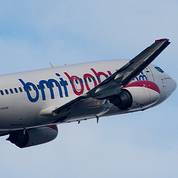 Budget airline bmibaby is refusing to pay hotel and food costs incurred by passengers stranded by the volcanic ash cloud while they waited for a flight home, despite EU rules stating carriers must cough-up.
Instead, it is advising customers to contact their travel insurer to claim back hundreds of pounds per person in costs, effectively washing its hands of the problem (see the Volcano Travel Rights guide).
But the insurance industry stresses such costs are not its responsibility. In fact, EU rules on the reimbursement of welfare costs following a cancelled flight are very clear.
They state (under regulation 261/2004), where your flight is cancelled, "the passenger shall be offered, free of charge, by the operating air carrier: meals and refreshments in relation to waiting time, hotel accommodation where a stay becomes necessary and transport between the airport and accommodation" (see the full EU regulations).
This episode is the latest example of airlines appearing content to side-step rules designed to protect passengers who are often stranded hundreds of miles from home.
Ryanair originally refused to pay hotel and accommodation costs for stranded passengers immediately after the original disruption in April, but backed down following a public outcry (see the Ryanair U-turn MSE News story).
Stranded in Portugal
In one case, Ian Hughes, from Birmingham, was left stranded in Portugal with his wife Linda due to the ash cloud.
The couple were due to fly home with bmibaby on 16 April but they had to wait until 25 April before the airline could get them back due to the closure of European airspace and the subsequent delays.
The pair booked themselves into bed and breakfast accommodation and "kept costs to a minimum".
But when Ian sent a letter dated 30 April with receipts for accommodation and food, totalling £400, and asking for reimbursement, he was turned away.
Ian, a teacher, says: "I did all I was supposed to do but I was shocked when I got the letter back. This seems like a breach of EU rules to me."
Ian, who also lost ten days' pay as a result of the delay, was told in a letter from bmibaby three weeks ago: "I regret we are unable to offer reimbursement in this instance. I can therefore only suggest a claim to your travel insurer."
After MoneySavingExpert.com got in touch with bmibaby its position softened, insisting it will now pay compensation but only if Ian and Linda are rejected by their travel insurer.
A bmibaby spokeswoman says: "We do not believe we are breaching EU regulations. We ask customers to confirm their travel insurance is not covering additional costs due to the volcanic ash disruption.
"If Mr Hughes has confirmation his insurance company will not cover additional costs, bmibaby will review the claim and make a reasonable contribution towards costs in line with EU regulations."
The spokeswoman adds: "As each customer query is unique we assess each letter individually."
However, we have been shown identical rejection letters to the one Ian received by other passengers.
'Obligation with airlines'
But the Association of British Insurers (ABI) says it is pointless directing passengers to their insurer for this sort of claim as the rules state it is airlines, not insurers, that are responsible for reimbursing such welfare costs.
An ABI spokeswoman says: "The obligation in this case is with the airline. Some insurers might give a payment towards a delay, but that is a set amount as compensation for a delay and is not designed to cover specific costs, such as accommodation."
In the case we've highlighted, Ian received £200 for the delay from his insurer Fortis, but this does not cover the full £400 cost, while he lost far more than that by being unable to work. In any case, it is the ex-gratia compensation payment the ABI refers to.
Guidance from the Air Transport Users' Council states: "If your airline did not provide assistance, and you had to arrange it yourself, it should reimburse your expenses. You should follow any instructions the airline has given for claiming reimbursement.
"It is possible that you will not get everything back if the airline thinks that you have been unnecessarily extravagant."
Not only must airlines put you up and feed you while you wait for a delayed flight (if the delay is long enough), they must also offer a full refund if you cannot take a rearranged flight.
Once you take a refund, you are no longer the airline's responsibility so you will have to cover your own costs.
Has your airline wrongly failed to reimburse costs following the volcanic ash saga, or for any other incident? If so, please let us know by emailing news@moneysavingexpert.com. Include a brief outline of what happened and a daytime phone number if you'd like us to investigate.
This story was updated at 10am on 4 August after more bmibaby passengers reported a similar rejection to that experienced by Ian Hughes.
Further reading / Key links
Make them play fair: Consumer Rights, Section 75 Refunds
Travel for less: Cheap Flights, Budget Airline Fee-Fighting, Cheap Trains
Official rules: EU regulation 261/2004