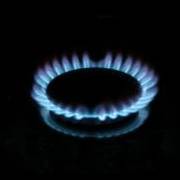 Consumers looking to bag a cheap energy deal have been warned they are running out of time.
Npower has today pulled what was the top deal among the major suppliers. Its SignOnline19 tariff which cost a typical £890 a year has now gone(see the Cheap Gas & Electricity guide).
It is the latest in a long line of best-buy deals for new customers that have been axed over recent months.
Now, price comparison site uSwitch.com says consumers looking to move supplier should not waste any time as prices could rise further.
It says the next best deal from one of the big six energy firms, Eon's SaveOnline 3 tariff, which costs £894 a year on average, is also under threat.
The cost of energy is rising due to increases in the price energy firms pay for their power on the wholesale markets.
New customers have largely felt the force of the hikes, though EDF raised prices by 2.6% for 1.2 million of its customers at the start of the month.
Tom Lyon, from uSwitch, says: "This is a three minute warning for consumers looking to secure a cheap online deal.
"Considering today's news, consumers should take the warning of further rises on board. With winter on its way, now is the time to be snapping up one of these deals."
He adds there is a chance standard prices for existing customers could rise in spring next year.
The price comparison site says the best deal, based on average consumption, is First:Utility's iSave V5, which costs a typical £883.
Slash costs
If you've never switched tariff before, you could save hundreds of pounds per year. Those on a standard tariff pay around £240 a year more than those on the cheapest online deals.
To find the best tariff, compare the options available via a comparison site (see the Cheap Gas & Electricity guide and Should I fix? MSE News story).
The cheapest deals are available to those who get bills by email and pay by direct debit.
When switching, remember that when you see a tariff described as cheapest, it is only best value as a nationwide average.
The energy market is complicated so determining which is the cheapest provider for you depends on where you live and how much power you use.
This is why a comparison, based on your circumstances, is key.
Further reading/Key links
Slash energy costs: Cheap Gas & Electricity
Your rights: Fight Energy Direct Debits
Capped tariff help: Is Your Cap/Fix Ending Soon?
Boiler protection: Boiler Cover