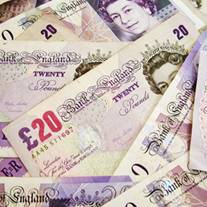 Banks are putting up a desperate fight to hold on to an estimated £2 billion in mis-sold debt insurance by flouting new rules that could mean compensation for around three million victims.
New Financial Services Authority (FSA) regulations, that came into effect last Wednesday, force banks to review past sales of payment protection insurance (PPI).
Where there is a systematic problem, such as mis-selling, they are expected to contact affected customers and offer refunds (see the PPI Reclaiming guide)
But the British Bankers' Association (BBA), a trade body, says most of its members will wait until the end of a judicial review it has launched – which could take years to complete – before adopting these rules. The High Court review is seeking to overturn the FSA regulations.
The snub is in addition to providers flouting a clear message from the FSA to deal with consumers' complaints on PPI – designed to cover loan or credit card payments if you cannot work – during the legal process.
Most banks have put these on hold. Only Santander has broken ranks, saying it will abide by FSA rules on past PPI sales and new complaints.
Nationwide Building Society says it won't proactively contact those sold PPI but it will handle complaints it receives. It does not believe it is guilty of mass mis-selling.
A BBA spokesman says: "While there is a legal challenge, the issue of implementing the rules falls away."
What can consumers do?
Anyone who has taken out a loan or credit card in the last six years should check whether they have been mis-sold PPI. If so, they should claim their money back (see the PPI Reclaiming guide to find out how).
The Financial Ombudsman Service, the independent arbitrator, is still hearing complaints. You must complain to your provider first and wait until a firm rejection, or if the issue has not been resolved within eight weeks, before involving the Ombudsman.
A whopping eight out of ten consumers who complain to the Ombudsman on PPI win their case, though claims can take over a year (see the Major delays in Ombudsman PPI rulings MSE News story).
Further reading/Key links
Ombudsman guide: Financial Fight Back
Reclaim mis-sold debt insurance: PPI Reclaiming
Other issue-specific reclaim guides: Bank Charges, Credit Card Charges, Direct Debits, Setting Off, Mortgage Arrears, Endowment Mis-selling