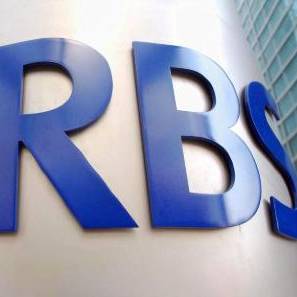 Royal Bank of Scotland (RBS) and Natwest have been hit with a multi million pound fine for poor complaints handling, while five other banks have been ordered to improve processes for dealing with gripes.
A Financial Services Authority (FSA) investigation found sister banks RBS and Natwest responded inadequately to over half of complaints reviewed by the regulator in 2009.
This, the FSA says, meant there was an "unacceptably high risk" customers may not have been treated fairly. As a result, the pair were slapped with a joint £2.8 million fine.
Problems included delays in responding to customers, poor investigative research, failing to address concerns in replies and not informing consumers of their right to take grips to the independent Financial Ombudsman Service.
The FSA's investigation also found staff were often poorly trained, while managers sometimes failed to monitor the way employees handled gripes.
Five other banks have also "undertaken significant action to improve their complaint handling".
While the regulator does not disclose the names of those institutions, they represent the majority of high street banks. They escaped fines because their offences were deemed less serious than RBS/Natwest's.
Margaret Cole, FSA managing director of enforcement, says: "We expect firms to treat customers fairly and that consumers can be confident that complaints will be dealt with properly.
"The review showed banks need to make major changes to handle consumer complaints fairly and the FSA will continue to take appropriate action to ensure these changes are put in place."
Had a rejected complaint? What can you do?
The FSA says RBS/Natwest will re-review complaints it identified that were not dealt with properly so consumers may get a new response. If you had a 2009 complaint with either of the pair, the FSA advises you to call the bank for more information.
If you are/were unfairly rejected by RBS or any other other financial firm, or if you fail to receive a satisfactory response within eight weeks, you can take your protest to the free Ombudsman service.
You must do so within six months of the final correspondence from your provider.
However, where a firm fails to inform you both of your right to go to the Ombudsman or of the deadline, you can still register your complaint with the arbitrator even if the six months is up.
Crucially, this information must be contained in the final response letter from the provider. If it just includes a leaflet with your rights this is not enough, the Ombudsman states.
In the RBS/Natwest case, one of the key problems was the failure to include customers' Ombudsman rights in the appropriate manner.
Fewer than 10% of all complainants take their case to the Ombudsman.
Brian Hartzer, from RBS, says: "We acknowledge the findings of the FSA investigation.
"It confirmed shortcomings in our routine complaint-handling that we assessed in our own internal review and which we are committed to putting right."
Further reading/Key links
Ombudsman guide: Financial Fight Back
Reclaim mis-sold debt insurance: PPI Reclaiming
Other issue-specific reclaim guides: Bank Charges, Credit Card Charges, Direct Debits, Setting Off, Mortgage Arrears, Endowment Mis-selling