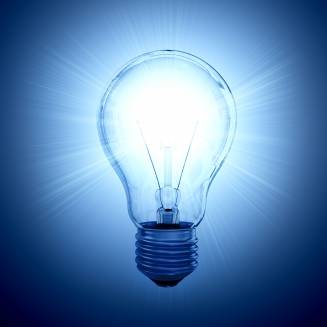 The cheapest fixed energy tariff is expected to be pulled on Monday so households may only have a few days to make the move, if it's best for them.
EDF's Fixed Saver V2 is due to be axed next week, according to market sources, meaning consumers have until Sunday night.
Key Points
Cheapest fix expected to be pulled
EDF refuses to confirm or deny rumour
Comes as prices set to soar
The deal costs £1,009 a year for a typical dual fuel (gas and electricity) customer, with prices guaranteed not to rise until 30 September 2012.
It is the last of the cheap fixes available following the round of price rises announced by four of the big six energy firms over the past few weeks.
The next-best deal is from Ovo at a typical £1,050 a year.
Many commentators are suggesting consumers lock into cheap fixes to shield against upcoming hikes.
EDF is remaining tight-lipped. Asked whether she could guarantee the deal will be available next week, a spokeswoman refused to confirm or deny the rumour, adding: "It is available now. If there is any change we will let you know."
Should you fix?
Before taking the plunge, first decide if you want to fix.
Fixing is an insurance policy. If you are worried about price hikes, consider locking into a fixed tariff, which guarantees rates for a set time.
First compare to current deal. You need to know how it compares to what you're currently paying. Many can fix and save £150 a year over PRE-hike prices if on their provider's standard tariff. So it could easily be a £300+ saving compared to the post-hike prices.
What if the comparison shows it costs MORE to fix? If you're already on a super-cheap variable tariff or there's an ultra-cheap variable deal available and you need to pay more to fix, it's nowhere near as certain. Factor in the definite 10%-20% British Gas, Eon, Scottish Power and Scottish & Southern Energy price rises already announced, and predicted rises for Npower and EDF. If you'll pay a lot more on a fix, it's likely to be best staying put, unless there is another hike soon after. If you'll only pay a little more fixing, balance savings now against price certainty.
Do a comparison. Find the best deal for you using a price comparison site. While EDF is cheapest as a nationwide average, it may not be best for all.