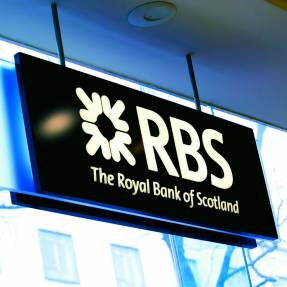 RBS and Natwest basic bank account customers will no longer be able to use rival banks' ATMs, under plans drawn up by the taxpayer-funded giant.
It is estimated the one million affected – already among the most financially-excluded – will be unable to access 80% of cash machines in the UK.
Key Points
Basic account holders barred from using many ATMs
Can still use sister banks + Post Office & Tesco
Bank says it's trying to cut costs
The pair are both part of the RBS group, which says it is cannot sustain the fees charged by rival banks.
The move does not affect those with a standard RBS or Natwest account.
Timetable
New basic bank account customers who have signed up since 4 July are immediately affected.
RBS is in the process of letting existing customers know, with the switch set to happen over the next few months.
Following the change, RBS/Natwest basic bank account customers will be able to use 8,300 ATMs within the group, plus Tesco ATMs. They will also be able to make withdrawals at Post Office branches.
'Outrageous move'
Dan Plant, MoneySavingExpert.com money analyst, says: "This is an outrageous, regressive move by RBS, which will punish the least well-off in society.
"Basic bank account holders are already often treated as pariahs by banks - this confirms RBS sees them as second class citizens compared to standard current account holders."
Basic bank accounts are for those with poor credit scores, who are unable to get a standard account. They come without an overdraft facility.
An RBS spokesperson says: "RBS is fully committed to offering a free basic account for people who may otherwise struggle to access banking services.
"Our basic account customers will continue to have free access to one of the largest cash machine networks in the country."
Lloyds TSB basic bank account holders are only able to use its cashpoints, although those at sister bank Halifax can use any ATM.