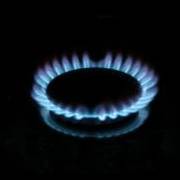 The cheapest fixed energy tariff has today been pulled by EDF.
EDF's Fixed Saver Version 2, which costs £1,009 a year for a typical dual fuel (gas and electricity) customer, and guarantees prices won't rise until September 2012, has today been axed.
Key Points
Cheapest fixed tariff pulled
Scottish Power offers the next best fix
Consumers should compare energy deals now
The pulling of the deal coincides with a rise in energy prices that is causing misery for millions of households already battling against the soaring cost of living.
All of the big six providers have either raised or are due to raise prices by up to a 19% average. Npower prices rise on Saturday, EDF on 10 November. The others have already hiked costs over the summer.
Following the axing of EDF's offer, the cheapest fixed deal for a typical household is now Scottish Power's Online Fixed Price Energy December 2012 deal at an average £1,015 a year.
As with most fixes, if you want to exit your contract early you will have to pay a fee, which could cost anything from £20 to £80.
Should you fix?
Fixing has become a popular option for many households given it shields users against possible further rises.
What's more, fixes are generally cheaper than most providers' standard tariffs, which will rise to a typical £1,300 a year once all hikes have come into force.
However, it is possible to go even lower than a fix with a variable internet tariff, though you risk the cost exceeding that of a fix if prices rise again.
The risk with a fix is that if prices elsewhere in the market fall during the term of the deal it could prove a bad choice.
The energy market is complicated so before picking a particular tariff, it's important to check prices using a comparison site as costs can vary wildly depending on where you live and how much power you use.
Now is the best time to do a comparison as all of the big six providers have either raised or are due to raise prices, meaning you have a level playing field to compare tariffs.