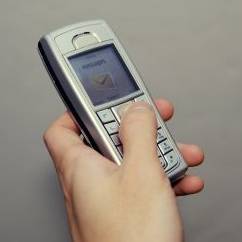 It can cost more to send a text to someone a few metres away in the UK than over hundreds of miles when in Europe.
An investigation by MoneySavingExpert.com reveals prices from all the major UK mobile operators are more per chargeable text to a UK number than when users are in another EU country texting home or to another EU mobile.
Key Points
UK-to-UK texts can cost more than prices when abroad
Price caps only apply to those overseas
Use free texts to beat rip-off
Pay-as-you-go (PAYG) customers will be hit hardest as fewer tend to have inclusive text packages.
If you're an O2 customer in the UK, you pay 12p to message another UK mobile. Yet that same customer pays 10p if texting any EU number while in another EU country.
European regulations state the cost of a text when you're abroad in another EU country cannot exceed €0.11 (excluding VAT), whether pay-as-you-go or monthly contract. This is roughly the equivalent of 11.5p all-in. The cost of calls and data is also capped.
But these rules only apply when the person using their handset is on a foreign mobile network (ie, when they are abroad), meaning UK providers don't have to abide by them when users text from within the UK.
Here is what we found:
Texting prices from UK mobiles
Provider
In UK to UK on pay monthly
In UK to UK on PAYG
In EU country to UK
O2
12p
12p
10p
Orange
12p
12p
10.2p
T-Mobile
12.3p
12p
10.2p
Three
10p-30p
11p
10.2p
Vodafone
12p
12p
11p
All figures are standard text rates and include VAT
Many mobile users have inclusive texts included in their package but the fees above apply to those who exceed their allowance or don't have one at all.
MoneySavingExpert.com creator Martin Lewis says: "This is a farcical anomaly. EU regulations protect text costs when people go on holiday, but don't when people are at home.
"The impact of the regulations makes little sense. Surely the cap on text costs should apply wherever you are in the EU, including in your home country."
How to text for free
If your monthly allowance doesn't include free texts, there are ways to text for free. Here are some:
Online. Some mobile providers will let you send free texts via their websites, although you cannot receive texts back to the internet account.


Smartphones. If you've got a fancy phone, special apps including PingChat and WhatsApp let you message friends with the same apps worldwide for no charge – even if they've got a different handset.

But it's worth noting these messaging services work via the mobile internet, so if you don't have a data allowance, it can cost.

Lrn txt spk: If you learn to "text speak", it will enable you to say more, using fewer words, meaning you pay less per text (each 160 characters counts as one text).
Additional reporting by Becca Talbot.