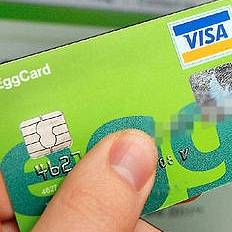 The final stages of the sale of Egg were completed this week, meaning big changes for its 1.7 million customers.
Yorkshire Building Society (YBS) has this week completed its acquisition of Egg mortgages and savings, which involved the transfer of 550,000 customers.
Egg credit cards will no longer be accepted from next week as they were taken over by Barclaycard in April. Therefore, the 1.15 million cardholders will need to use the new Barclaycard and Pin they should already have been sent, from Monday.
Meanwhile, some mortgage borrowers will see the cost of their home loan drop.
Here's how Egg customers will be affected by the changes:
Egg savings and mortgage customers
Account access. Customers can continue to access accounts online and by phone as normal via the Egg.com site. This is guaranteed for around 12 months. Customers will not be able to access their accounts in any of the Yorkshire Group's branches (YBS, Barnsley Building Society, Chelsea Building Society and Norwich and Peterborough Building Society).
Savers' limits. Savers will be limited to one Financial Services Compensation Scheme (FSCS) depositor protection limit of £85,000 per individual or £170,000 in total for joint accounts, across the Yorkshire Group. Anyone with a total balance that is more than the FSCS limit as a result of having both an Egg account and another Yorkshire Group account will have 58 days from today to reduce their balance without notice or loss of interest.
Will savings rates change? No, there is no change. However, now is a good trigger to switch account if you're earning below the top rates.
Mortgage changes. Customers will still have an Egg-branded mortgage, but the money will be owed to the Yorkshire Group. Egg borrowers paying Egg's standard variable rate at 5.29% or 6% will automatically have their mortgage rates brought in line with Yorkshire's lower 4.99% SVR.
Egg credit card customers
Account access: From Monday, customers will have access to their account online using Mybarclaycard.co.uk and should stop using Egg.com. They will need to register for Mybarclaycard first. Once done, access should be instant. To get account information by phone, users will have to call Barclaycard customer services. They will also be able to access their account in Barclays branches.
Which card should I use? Customers should use their new Barclaycard from Monday without having to do anything, at which time Egg cards will be deactivated. Barclaycard says if you haven't received your new card, you should contact it on 0844 811 9111.
What about regular payments? Cardholders will need to update their details with anyone who takes regular payments from their Egg credit card account.
Will cashback stay? Anyone with an Egg Money credit card will keep their 1% cashback when they start using their Barclaycard. In fact, Barclaycard says all Egg credit card holders, whether they have an Egg Money or Egg Visa card, will maintain their existing terms, including any promotional interest rate.