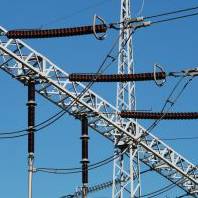 Eon today became the latest energy supplier to cut prices when it announced a 6% fall in electricity bills, benefiting 3.7 million customers.
However, this is only 75% of the firm's customer base. Most on its cheaper SaveOnline deals will not see a price drop.
The move will come into force from 27 February, shaving £31 off the average annual bill, but the group left gas prices unchanged.
Eon also announced that customers still on fixed deals will be able to switch to another Eon deal for free, but not to another firm.
It becomes the fifth of the big six suppliers to announce a cut in recent days after falls in wholesale prices, although none has yet cut both gas and electricity.
British Gas last week cut bills for more than five million customers by making an instant average cut of 5% in its standard electricity tariff.
Southern Electric and Swalec owner SSE says it will cut the price of household gas by 3.8% from 26 March, while rival EDF will cut gas prices by 5% from 7 February. Other operators are expected to follow suit. Only Scottish Power has yet to announce a cut.
Eon UK chief executive Tony Cocker says: "We understand that household bills are the most pressing concern for families across the country.
"Whilst we're pleased to pass on this recent slight fall in wholesale prices, most experts agree that global energy prices will continue their long-term rise."