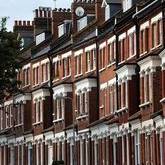 Missed rent payments could cost you a mortgage, loan, credit card, or indeed a new tenancy agreement.
Credit reference agency Experian, one of three such firms that hold information on your payment history, has today announced by late 2012 "several million" people will start to see rent payments on their credit file, which is used by banks and building societies when deciding whether to lend you money.
Key Points
Rent to appear on credit files by year-end
Missed payments could scupper mortgage chances
But on-time payment will help
You could even fall foul of a flatmate being late with payment, if you've signed a joint tenancy agreement.
But by the same token, if you make payments on time, it will boost your rating and hence your chances of getting credit.
Dan Plant, MoneySavingExpert.com money analyst, says: "This adds to the ever-expanding pool of information banks can use to make a snap judgement about you, and it's not even about how you've previously borrowed money.
"This makes it absolutely crucial you pay rent on time, and regularly check credit files to make sure everything that's reported is true – and if not, get it put right."
Beware joint tenancy agreements
If you sign a joint agreement and joint rent is not paid on time, this will count against you on your credit file, regardless of who is to blame.
Signing a joint tenancy agreement will also link you with others on that agreement which means if they have a poor credit history, whether as a result of their rent payments or anything else, it could count against you.
So you could ask for a separate agreement if you don't trust your flatmates.
Dan adds: "The financial-linking of flatmates is outrageous. This could mean that someone you barely know missing bill payments could hit your future ability to buy a house.
"It begs the question whether it's been thought if this idea will hit normal people, or if they've gone full steam ahead, regardless."
When will this happen?
Experian is talking to major letting agents and landlords over the next few months to encourage them to state in tenancy agreements that they can share your payment history.
The data should start to appear on credit files by the end of the year, though it is unlikely to be able to cover everyone, especially as there are so many amateur landlords.
In time, Experian expects most agreements with landlords signed up to include the fact payment history will be shared. Data will only be shared if you sign an agreement with this consent.
For now, this will only apply to the private rental market.
Nick Jopling, from residential landlord firm Grainger, says: "Credit scoring should accurately reflect a tenant's status and rent payment history to enable them to have fair access to affordable credit and services.
"We acknowledge sharing this data will have major benefits for landlords and tenants."
Who can see what?
You will eventually be able to view rent payments data on your credit file, but this will be in a separate section to any mortgage, loan and credit card history.
As a result, while landlords and letting agents will be able to see your rental payment history to judge you as a potential tenant, they won't be able to see your other payment history.
But banks and other lenders will be able to see your complete history.
Some landlords can already see a list of those who regularly miss payments, but Experian says this will be the first full-scale sharing of rent payment data to form part of your credit file.
Why is Experian doing this?
Experian says it is always striving to share as much relevant data as possible.
The move will also open up a new income stream as it is paid when people search a credit file, and landlords will soon be able to do this.
Paul Vescovi, from Experian, says: "With several million people living in privately-rented accommodation, a significant percentage of the population could be missing out on mainstream, low-cost credit because lenders do not currently have a comprehensive picture of their financial track record.
"The Rental Exchange will strengthen people's credit histories, helping them to access a wider range of credit deals."