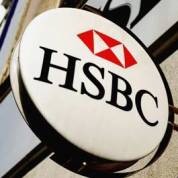 HSBC has set aside an extra £290 million to pay for payment protection insurance (PPI) claims.
The banking giant says the additional cash has been put aside to reflect the increase in the number of claims received. HSBC has now set aside a total of £745 million for PPI claims.
HSBC is following Barclays, RBS Group and Lloyds Banking Group, which have all also earmarked additional cash in the last few weeks to cover PPI claims.
The Financial Services Authority revealed last week the total compensation paid to victims of PPI mis-selling by all banks hit £3 billion for the 14 months from January 2011.
It has been predicted the total redress figure could reach £9 billion.
HSBC also this week reported a profit before tax of £2.68 billion for the first quarter of this year.