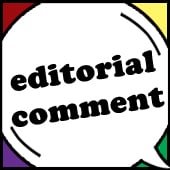 It may sound like weirdy-beardy nonsense, but many savers can more than double their interest using my savings fountain concept.
The idea of the fountain is you pour as much cash as possible into the best-paying savings vehicle until it overflows, then you fill up any remaining cash into the next top savings account, and so on.
Here's how the savings fountain can boost your returns:
1. Repay expensive debts before saving. Most debts cost more than savings pay. So if you save £1,000 at 3% and owe the same at 18% on a credit card, repay the card with the savings and you're £150 a year better off. For more information read our Repay Debts With Savings? guide.
2. Start with cash Isas – you can earn 4.25% AER tax-free. Every over-16 can save £5,640 a year in a cash Isa, which is a savings account where you receive more, as the interest's not taxed. Better still, once your cash is in an Isa, the savings stay tax-free, year-after-year.

If you can lock cash away, the top paying fixed deals at the moment are Halifax for 3-5 years* at 4-4.25% AER; Santander for 2 years* at 4% and 1 year* at 3.5%, and Saga for 1 year at 3.6% (for over-50s only).
The current top easy access Isa is from Cheshire BS and pays 3.35% AER, though it's got a bonus so the rate will plummet in a year, so diarise to transfer then. For more information see our Top Cash Isas guide.
3. Check old cash Isas urgently – is your rate 0.1%? Tax-free's pointless if the rate's pants. Sadly, if your Isa's over a year old, the interest's likely to have dive-bombed. Check NOW, and if so, transfer to a new top payer. The fixed Isas above, bar Saga, allow transfers, and the top easy-access allowing transfers is Santander's* 3.3% AER, but transfer again in a year as the rate'll plummet. For full help see our Isa Transfers guide.
4. Up to 8% AER in a regular saver. If your Isa's full, regular savings accounts, which require monthly contributions, are next. But be aware they're taxed, they only allow limited amounts, they only last a short time, and the best are linked to bank accounts.

Until 11.59pm tomorrow, First Direct* gives £125 to those opening its top-rated customer service bank account and paying in £1,500 per month. Plus, its customers can put £25-£300 per month in its 8% 1 year fixed saver. A 6% regular saver's available for HSBC customers. The best non-linked accounts pay 4%, see our Top Regular Savers guide for details.
5. Fix at up to 4.4% AER if you're prepared to lock cash away. If you've more cash left over, you'll now need normal savings. High guaranteed rates are possible if you sacrifice access. But the longer you lock away for, the bigger the risk other rates will rise and you'll be stuck. Pundits think a few years is fine, though.
The current top fixed rates are Secure Trust for 5 years at 4.45% and 4 years at 4.1%, BM Savings for 3 years* at 4%, Nottingham BS for 2 years at 3.8% and Cahoot for 1 year* (minimum £25k) at 3.6%. See the Top Fixed Savings guide for full info.
6. New top easy access – 3.2% AER. The catch-alls are easy access accounts. Santander's* 3.2%, followed by the Post Office* at 3.17%. Both include year long bonuses, so diarise to ditch & switch then. Full options in the Top Savings guide.

A halfway house if you've £25k+ is Investec's High 10, currently 3.17%. It will match the top 10 accounts' average, but needs three months' notice to withdraw.
7. Got a partner? Save in lowest taxpayer's name. Outside Isas, interest is taxed at your income tax rate. So if one partner pays 40% tax and the other 20%, provided you trust each other, put it in the lower taxpayer's name to get more. For non-married couples (except civil partnerships), be aware if one dies within seven years of moving the cash, there could be inheritance tax to pay.
8. Save £10,000s by overpaying your mortgage. If your mortgage rate's higher than the after-tax savings rate, it's better to overpay than save. First ensure there are no redemption penalties and you've got a cash emergency fund. Full step-by-step help in the Should I Overpay My Mortgage? guide.

The impact can be huge. Our Mortgage Overpayment Calculator shows overpaying £100 a month on a £100,000 mortgage at 4.5% saves you £18,000 interest.
9. Don't leave money in your current account. Most pay pitiful or even zero interest, so don't use it to store cash. Sweep money into a high-paying savings account at the end of the month.
10. With a financial crisis across Europe – are your savings safe? The first £85,000 per person saved in UK-regulated institutions (this includes all the biggies except Dutch-protected ING Direct) is guaranteed by the UK Government. If you've more, consider spreading it across a few providers. Full help in the Are My Savings Safe?guide.

If you're asking about Santander due to Spain's troubles, it's fully covered by the £85k guarantee. See my recent Is Santander UK Safe? blog for a briefing.
* Using these links helps the site stay free to use, as they're 'affiliated links' which invisibly take you usually via affiliate linkage or commercial money sites, which then pay this site. You shouldn't notice any difference, the links don't impact the product at all and the editorial line (the things we write) is NEVER impacted by the revenue. If it isn't possible to get an affiliate link for the best product, it is still recommended and still included. The following links, BM Savings, Cahoot, Halifax, First Direct, Post Office, Santander 1 year fixed Isa, Santander 2-year fixed Isa, Santander easy access Isa, Santander easy access savings are identical unaffiliated links provided for the sake of transparency. Click on the following link for more details on how this site's financed.