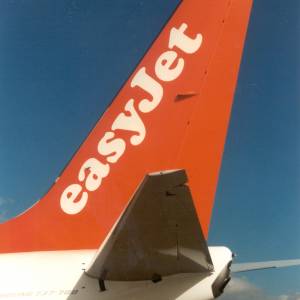 Twelve airlines — including Easyjet and Ryanair — won't spring last-minute fees on customers paying by debit card within the next few months.
The carriers have agreed to include debit card surcharges in the headline ticket price rather than surprise consumers at the end of the booking process, the Office of Fair Trading (OFT) said today.
The airlines also agreed to make surcharges for credit cards more transparent so these fees will be clearer and easier to find during the booking process.
The watchdog launched its investigation in March after a super-complaint from Which? highlighted consumer anger about the increasingly widespread use of surcharges.
Today's action doesn't mean charges will fall, just that they will be more upfront. However, separate Government action later this year could see an end to some additional costs. Consumers pay £300 million a year to airlines in surcharges.
'Per transaction fees could still confuse'
Easyjet now charges £9 per booking (more if paying by credit card) and it also incorporates that charge as part of the final price after passengers have chosen their flights.
Yet the headline prices on its list of flights per destination, before they pick a flight, do not include the fee.
The charge is instead mentioned below that list, which is within the rules.
Martin Lewis, MoneySavingExpert.com creator, says: "This improved transparency is a long-overdue victory, and great news for consumers. We were proud partners in Which?'s campaign to get price transparency and it's a credit to the OFT that it has delivered that.

"What this now means is the price you see for a budget airline should be the debit card, no baggage charge. However, while it's a triumph, I suspect budget airlines will do what they can to bite back, as they're masters at manipulating the rules to add in extra charges.
"Earlier this year Easyjet pre-empted this change as it launched a new '£9 per transaction booking fee', and I suspect other airlines will find the temptation of hoicking another charge on top irresistible."
"As that charge is flat, regardless of how many tickets you buy (though it costs more if using a credit card), it can't be easily incorporated in the headline price. So Easyjet displays its adverts incorporating this based on two travellers, meaning the price listed is too high for families and too low for sole travellers.
"Then go to its flight page and if the big bold price for a flight listed is £34. Pay by debit card, and the total price due to the added transaction fee is £43.
"What people really want is one price for a flight, that includes all genuinely unavoidable charges."
Eastern Airways, Flybe, German Wings, Lufthansa, Thomas Cook, Thomson (TUI) and Wizz Air have also already made changes to their pricing structures, websites and marketing materials.
Other airlines have agreed to change their advertising practices by 1 August and fully complete further changes over the coming months. These are Aer Lingus, BMI Baby, Jet2 and Ryanair.
The OFT will take action if they fail to comply.
Some consumers fear airlines will add extra charges as a result.
MSE Forum user NFH says: "Ryanair will probably start charging for cabin baggage — unavoidable for most passengers, but Ryanair would claim it's an avoidable optional extra. One US airline, Spirit, already does this. See http://www.spirit.com/OptionalFees.aspx."
Government ban
Today's action is separate to Department for Business plans to ban excessive card surcharges by the end of the year.
Businesses will only be able to charge what it costs them to process the transaction. This means, on top of airlines making fees more transparent, they may have to reduce them.
Consumer lobby group Which? estimates when paying by debit card, the cost to the retailer is 10p to 20p.
The cost of a credit card charge to a retailer is calculated as a percentage of the value. Which? estimates the real cost is no more than 2% of the value.
Flybe and Thomson have already scrapped debit card fees.
Clive Maxwell, OFT chief executive, says: "It is important the cost presented when they search for a flight is realistic and that they are not surprised by extra charges."