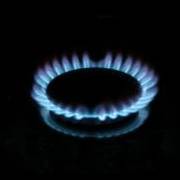 Big six energy provider Eon has cut the number of tariffs it offers, which it says will make it simpler and easier for consumers looking to switch.
Eon now only offers seven different tariffs, down from 11.
Existing Eon customers won't be affected by today's changes and can remain on their current tariff until it expires.
The firm says its promise not to raise prices until the end of this year will also apply to its new set of tariffs.
Eon is offering five new tariffs: a one year variable deal, a one-year fix, a two year fix, a one-year fix for people aged 60 or over and a product for those who use prepayment meters.
In addition, its standard tariff and its standard prepayment product remain on offer.
New rewards
Current or new customers switching to one of the five new tariffs can get annual rewards in the form of money off their bills.
There's a loyalty reward for existing customers of up to £20 a year off bills, depending on how long you've been an Eon customer, as well as £10 a year off bills for dual fuel customers. Eon now offers a further £10 a year off bills for those who manage their bills online.
Most customers can also choose to get the rewards as Tesco Clubcard points instead, where £10 worth of rewards equals 1,000 Clubcard points, which can then be used in-store at Tesco or exchanged for up to four times their value in Clubcard Rewards.
Customers who remain on, or sign up for Eon's standard tariffs won't qualify for the new loyalty rewards, although they will continue to receive their existing discounts such as 6% off bills when paying with direct debit and 2% off bills for dual fuel customers.
Switching supplier
Eon has also launched a new online tool, which identifies its best energy tariff for a customer's individual preferences.
However, the tool only compares Eon tariffs, meaning you could be missing out on a better deal elsewhere. So before you switch, always make sure you use an approved price comparison site, such as uSwitch or Energyhelpline, to find the cheapest deal for you.
But with price hikes looming, switching to the cheapest normal tariff now means you risk leaving one provider to switch to a cheaper one, only to find its prices rocket.
The main way around this is to lock into a cheap fixed tariff, which guarantees no price hikes, or to wait until all of the big six providers announce their plans, then switch.
Currently, SSE is the only provider to have announced hikes for this autumn (see the SSE price rises MSE News story).
For information on switching, see our Cheap Gas and Electricity guide.