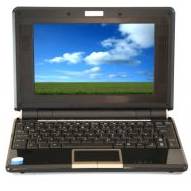 Tesco Mobile's 3.2 million customers can now get free broadband, plus evening and weekend calls for a year.
From today until 31 December, pay monthly, pay-as-you-go (PAYG) and Sim-only Tesco Mobile customers can sign up for free, unlimited broadband plus free evening and weekend calls for 12 months.
Users can also select a £4.50 per month anytime calls package for 12 months.
The broadband element of both packages usually costs £6.50 each month, meaning customers will save £78 across the year compared with Tesco's normal charges.
However, there's one big caveat – you have to get Tesco line rental at £13.75 a month – a price which can be beaten by other providers.
How do I get it?
Tesco Mobile customers just need to enter the promotional code MOBFREE2, along with their Tesco mobile phone number, on the Tesco Offers site.
Is it worth it?
To help decide whether or not this is the right deal for you, we've summed up the key pros and cons:
Pros:
Both new and existing Tesco Mobile customers can sign up for the offer.
Tesco broadband offers unlimited downloads.
If you get a 12 month contract, there's no set up fee.
You get a wireless router as part of the deal.
If you have a Tesco Clubcard, you'll be able to collect three Clubcard points for every £1 spent on your bill.
Cons:
Only Tesco Mobile customers can get the offer.
Existing and past Tesco broadband customers can't get the offer.
You have to be within Tesco's broadband network area to get the offer. Customers outside the area will be charged £7.50 a month instead, down from £14 (excluding line rental and any call package costs).
If you get a 30 day rolling contract, a £40 set-up fee applies.
You have to get Tesco's line rental for £13.75 a month. This price can be beaten by other providers.
MoneySavingExpert.com consumer products analyst Becca Talbot says: "If you're willing to pay a year's line rental upfront, the cheapest line rental, broadband and evening and weekend calls deal is the equivalent of £12.75 a month from TalkTalk, which is cheaper than the Tesco deal.
"Other providers also have cheaper deals then what Tesco Mobile is offering."
For more information see the Cheap Broadband guide and do a free broadband speed test to see what speeds you're averaging.