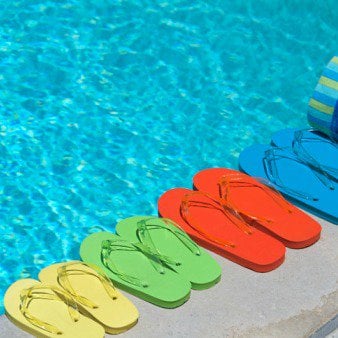 Holidaymakers still need to watch out for optional extras being automatically selected when booking flights online.
For those looking to make a getaway now the school summer holidays are over, watch out for pre-selected optional extras when booking.
Key Points
Optional extras still automatically pre-selected on bookings
Opodo is the worst travel offender
Ticket site Seetickets is also an offender
MoneySavingExpert.com research has found travel agent Opodo and airline Flybe still automatically pre-select optional extras when consumers are booking flights, meaning many could unwittingly buy unnecessary items.
Opodo pre-selects travel insurance, as well as its Opodo Extra service on some flights, which offers extras such as SMS flight updates.
On a return flight from London to Sydney for example, Opodo's insurance would knock you back a whopping £110.30 for a family of four, while its Opodo Extra service would cost £51.96 in total.
While some will want these services, they have to actively opt out if they don't.
Budget airlines Flybe and Ryanair also complicate the booking process for consumers. Flybe pre-selects its standard luggage option, as opposed to its free 'no bag' option, although consumers do have to accept this cost before it's added to their bill.
For a family of four with a return from Southampton to Malaga, this option would add an extra £127.92 to the bill.
Ryanair, rather than asking whether or not users want travel insurance, instead asks consumers to select the country they live in for the purpose of buying insurance. The only way to escape this is to select 'Travel Without Insure' which is at the bottom of the list of countries.
It does, however, explain below the list that if you're already insured you can select the 'Travel Without Insure' option.
But it's not just travel sites that MoneySavers should watch out for.
Concert ticket selling site Seetickets, for example, automatically pre-selects 'Cancellation Protection' on some events. Our research indicates this ranges from £1-£2 per ticket.
As tickets are non-refundable, Seetickets says this protects buyers against cancellation resulting from accidents and unexpected illnesses.
'Clear and transparent'
The UK's Civil Aviation Authority (CAA) says optional items sold by airlines and travel agents, such as checked baggage or travel insurance, must be offered on an opt-in basis only, meaning they can't be pre-selected.
EU rules, which came into force in 2008, state: "Optional price supplements shall be communicated in a clear, transparent and unambiguous way at the start of any booking process and their acceptance by the customer shall be on an 'opt-in' basis."
The CAA says it is working with firms to ensure that these rules are followed, rather than taking enforcement action against those who don't comply.
It claims the top 20 airlines already comply with the rules, while it's now started working with travel agents to ensure they understand what they can and can't do.
In addition, firms pre-selecting travel insurance could be breaking separate Financial Services Authority (FSA) rules.
An FSA spokesman says: "Pre-ticking the insurance box interferes with customers' ability to make an informed decision and we do not consider that in most cases it will result in the kind of outcomes for consumers we are looking for."
What Opodo and Flybe say
A spokesman for Opodo says: "We feel it's convenient and extremely beneficial for customers to have quality insurance products on our site which provides our customers with sufficient levels of cover for their trip, especially in relation to medical cover which can be very expensive overseas.
"Customers have a number of very clear and identifiable opportunities throughout the booking process to remove optional insurance products if they wish and even after they have paid, there is a 14-day cooling off period during which they can cancel the product/s, and be refunded free of charge.
"The insurance products we offer are clearly displayed during the booking process, separate to flights as an identified product and with a separate price which we believe helps the customer choose the right products for their trip."
A spokesperson for Flybe says: "Flybe complies fully with all EU regulations and the most recent Office of Fair Trading study into online booking transparency and can confirm specifically that online bookers have to make a conscious decision to 'add bags' to their booking.
"If they do not, then they are not added to their basket. The cost is not automatically included unless selected and confirmed. Flybe indicates the most popular standard baggage allowance as an example only, ie, 20kg. This is not pre-charged nor added to the shopping basket unless accepted and confirmed by the customer.
"Flybe has a strong track record in working with regulatory bodies and has proven to be fully responsive to any compliancy changes required across its business. Most recently, Flybe has become the only airline to stop charging for customers using debit cards."
Getting better
However, since we carried out the same research last year (see the Travel firms still flouting the rules MSE News story) many firms have cleaned up their act.
Lastminute.com no longer pre-selects insurance when consumers buy flights online, while Thomson no longer automatically adds extras such as checked baggage, in-flight meals and a charity donation, which it previously did.