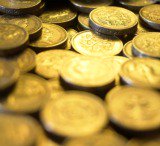 Banks should set minimum standards for basic bank accounts, which are used by one in five customers in the UK, a new report from Consumer Focus says.
The consumer group wants the banking industry to work with regulators and the Government to agree common levels of service to give customers a fair choice.
Basic bank accounts are typically used by those who don't qualify for current accounts for reasons such as a poor credit score.
But these accounts usually cost providers money to run, and some firms are reducing what these accounts offer to save cash, at the expense of consumers.
Last year, RBS and NatWest restricted their basic bank account customers from using most cash machines operated by other banks or third parties. Lloyds TSB has a similar policy in place.
And in September, the Co-operative Bank stopped offering basic bank accounts to undischarged bankrupts, complaining it was suffering from high costs because it had a disproportionate market share. Barclays is now the only provider of this service.
Basic bank account standards
Consumer Focus says minimum standards for basic bank accounts should include:
No large fees on unpaid item charges (eg, when a cheque bounces).
Full access to Link ATMs and Post Offices.
Free electronic payments and debit card functionality.
Buffer zones to cover small overdrafts.
The Co-op is also calling for providers to set common standards for basic bank accounts. It adds if others review their stance on providing accounts for undischarged bankrupts, it will do the same.
Mike O'Connor, chief executive at Consumer Focus says: "We are calling on banks to work with Government and regulators to produce minimum standards for basic bank accounts. They will never be the most profitable of financial services for banks.
"Voluntary agreement between the banks on a minimum specification for the basic bank account would be the most effective way of securing this product for the future and ensuring a level playing field between providers."
Lloyds and RBS quiet on cash machines
Meanwhile, Lloyds and RBS have not responded to a call by MPs to allow their basic bank account customers to use their rivals' cash machines.
In a report published in August, the Treasury Select Committee called on the two banks to remove the restrictions.
However, Bank of Ireland, Clydesdale and Yorkshire Bank, Co-op, Nationwide, Northern Bank and Ulster Bank have told the committee they have no plans to restrict access to cash machines for their basic bank account customers.
The same undertaking was provided by Barclays, HSBC and Santander to the Treasury Committee earlier this year.