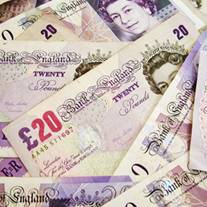 Banks are being urged to slash the length of their small print after a consumer group found terms and conditions can take an hour-and-a-half to read.
Which? is calling for banks and building societies to make their terms easy to read and jargon-free, as it found that just one in 10 people out of more than 1,300 surveyed had read them thoroughly when opening their account.
Key Points
Which? calls for banks to cut small print
Some T&Cs take an hour to read
HSBC had the longest terms
Its research suggests a customer would have to spend serious time to plough through the small print of the current accounts surveyed, if they read at a typical speed of 300 words per minute.
HSBC was found to have the longest terms and conditions, running to nearly 30,000 words, which would take one hour and 37 minutes to wade through.
Building society Nationwide had just over 7,500 words, making it the most concise.
Which? says one example of long-winded language comes from NatWest, whose slogan is "helpful banking". It reads: "We may transfer, assign, or pass our rights or obligations under this agreement or arrange for any other person or organisation (a transferee) to carry out our rights or obligations under this agreement."
The consumer group translated this to mean: "Your account could be transferred to another bank."
Banks to make changes
The study was conducted last month, and Which? says HSBC and First Direct are making some changes to their terms from December and Halifax and Lloyds have made alterations since the research was undertaken.
The research was carried out as part of the consumer group's Big Change campaign, which is calling for banks to make their services more consumer-focused to help regain trust.
Which? chief executive Peter Vicary-Smith says: "It's completely unrealistic for banks to expect their customers to plough through 30,000 words of financial jargon and small print.
"Banks should drastically reduce the length of their terms and conditions, so that their customers are not put off from reading them in the first place, and make sure they are clear, jargon-free and easy to understand."
A spokesman for HSBC says: "We regularly review our terms and conditions to ensure they are both clear and transparent and offer our customers the best balance of all the information they need in as simple as possible format to understand."