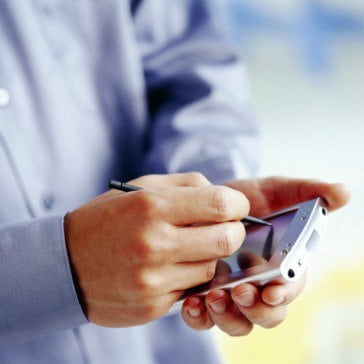 Mobile giant Three must withdraw a "misleading" leaflet, which failed to include information stating that pay monthly mobile contracts could rise mid-term, the Advertising Standards Authority (ASA) ruled this week.
The ruling raises questions over the glut of recent price hikes that have hit consumers part-way through their mobile contract.
Vodafone, Three, T-Mobile and Orange have all upped pay monthly costs mid-term over the past year, much to the dismay of customers. Last week O2 became the last of the big firms to announce mid-contract price rises (see the Can you beat O2 price rises? MSE News story).
But a consumer complained to the ASA in July saying a leaflet from Three, which featured various pay monthly mobile phone contracts, didn't make clear that the provider could up monthly prices during the contract.
ASA upheld the consumer's complaint, ruling: "We considered that, because the monthly price of the contract was likely to be of significant importance to consumers when deciding on a mobile phone contract, the potential for the monthly tariff to be increased within the term of the contract amounted to a significant term, which should have been made clear.
"We therefore concluded that the ad was misleading."
However, the ASA did add that the leaflet hadn't claimed that monthly tariff prices were fixed, and it did say in Three's terms and conditions that prices could rise in line with inflation.
Hutchison 3G UK Ltd, which owns Three, has been told the ad must not appear again in its current form and that Three has to ensure it makes any "significant terms" clear in future.
'Fixed' contracts
A spokesman for Three says: "Our ability to increase recurring charges in line with the retail prices index (RPI) rate of inflation is set out in our terms and conditions.
"We note the decision on a leaflet which was published in early 2011. Ofcom is about to consult on price rises within the lifetime of a customer contract.
"We believe this is an opportunity to bring greater clarity and consistency across the industry for consumers rather than relying on ad hoc decisions on individual communications."
Consumer group Which? launched a campaign earlier this year calling for an end to price increases on "fixed" mobile phone contracts, while telecoms regulator Ofcom has also launched an investigation into whether mid-term price rises "are appropriate".