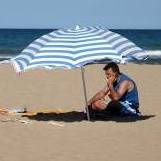 BT customers can download an iPhone or Android app to cut the cost of calling from their mobile while abroad. The service can also reduce costs for calling mobiles and 08 numbers in the UK.
The BT SmartTalk app, launched late last week, routes calls via the internet but charges users as if they were using their landline.
If you've got inclusive minutes to phone landlines at certain times, there will be no charge to make those calls, provided the call would be free in the UK at that time of day.
If the call would be chargeable on a home phone, it will be billed at the same rate as if you'd used a landline.
Holidaymakers, in particular, could reap the benefits compared to using their mobile in the standard way, though there may be even cheaper ways to call while overseas.
Calls to 0800 numbers, usually chargeable on a mobile, will also be free via the BT app.
BT says two five-minute calls to a UK landline on O2 pay-as-you-go in Thailand would cost £9.90, while Orange PAYG charges £7.20 for a 20-minute call to an 0845 number in the UK.
There would be no charge for either using BT inclusive minutes.
How do I get it?
Look for the BT SmartTalk app via your phone's app store.
How to use the app
Simply make a call via the app to pay BT landline prices.
To work best, customers should make calls in a free wi-fi zone to improve call quality and so they don't incur charges.
Otherwise, they will be using their mobile network, which can not only result in poor call quality but charges can be huge, especially overseas.
Archna Luthra, MoneySavingExpert.com consumer products analyst, says: "This is a clever app and a great way of making the most of inclusive minutes.
"It's a winner for calling from overseas too, though only in free wi-fi areas otherwise you'll be hit with a big data roaming bill.
"However, those willing to download other apps could call for free while abroad."
Cheaper ways to call while abroad
The BT SmartTalk app can cut costs but you may still get charged for calls that can be free.
Calling from an iPhone to an iPhone while in a wi-fi zone is free using the device's FaceTime service.
Likewise, web-calling apps such as Skype and Viber let users speak to each other over the internet for free — as long as both sides have the app.
Skype and other similar apps also allow you to load credit and make cheap calls over the internet. See the Mobile Roaming guide for more tips.