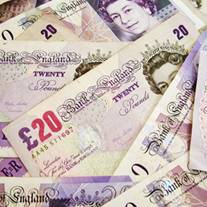 Update, 18 January. The FSA says today: "We have had discussions [about a PPI cut-off] and are prepared to consider the merits of this. A key consideration will be to get quicker compensation to more consumers.We will seek opinions of consumer groups, no rule changes will take place without consultation."
Banks have asked the regulator to set a deadline on payment protection insurance mis-selling claims, a proposition MoneySavingExpert.com strongly opposes.
Industry sources have told us the British Bankers' Association trade body has sent a letter to the Financial Services Authority (FSA) asking for a cut-off. The Times newspaper states the suggested deadline is summer 2014 (see the Reclaim PPI for Free guide).
In return, the BBA says banks will finance a widespread advertising campaign to make the public aware of the end date to reclaim PPI, designed to cover loan or credit card payments if you cannot work.
We understand the FSA is considering the request but is yet to make a decision either way.
Disgraceful banks
Martin Lewis, MoneySavingExpert.com creator, says: "This is a disgraceful proposition from the banks. The FSA needs to laugh it out of the room. And we will be lobbying hard for that to happen.

"Yet it acts as a salient warning for anyone reclaiming PPI to do it now, just in case. We raised a similar caution about reclaiming bank charges. When the door was wrongly shut on that, many who missed the boat kicked themselves.
"It seems the banks are playing a dirty game here. Both MoneySavingExpert.com and Which? have been sitting across the table from them in a PPI summit – to help make it easier for people to reclaim without the need for claims handlers.

"I'm angry that meanwhile they've been planning this backdoor move. They are supposed to have written to people telling them they've been mis-sold – a few have, but for many we just hear delay and delay. If it's true they want a deadline as soon as next summer, that's immoral.
"It's likely that as few as one in five eligible customers have actually reclaimed. This money was wrongly taken from people, due to systemic mis-selling and on some occasions, downright deceit. That went on for over a decade. People should have at least as long as that to get their money back."
Billions left to reclaim
Consumers have already reclaimed over £8 billion since January 2011, but that sum is thought to be the tip of the iceberg.
Official rules state consumers have three years from when they know about a mis-selling problem to claim. As many have yet to be formally told by banks they have may been mis-sold, the three-year clock has not started ticking for them yet.
An FSA spokesman says: "As you would expect for an issue of this scale and complexity, we have considered a number of options and continue to do so."
A BBA spokesman says: "We are working with our members on a number of aspects of PPI complaints.
"Discussions with the FSA to clarify the parameters of their complaints handling guidance are ongoing. We are unable to comment further at this stage."