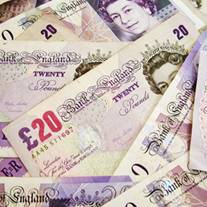 Banks have been warned by watchdogs they risk mis-selling payment protection insurance (PPI) substitutes unless they follow new guidance.
The Financial Services Authority (FSA) and the Office of Fair Trading (OFT) have today published advice on dealing with a new generation of insurance and debt products.
It comes as banks are trying to put a deadline on reclaiming mis-sold PPI as early as summer 2014, a demand we strongly oppose. To be safe, Reclaim PPI for Free now (the link includes a template letter).
PPI, which covers loan or credit card payments when people cannot work, was widely mis-sold by financial services firms for years.
Latest figures show more than £8 billion has been repaid to victims since January 2011. The total industry-wide bill is estimated to reach at least £15 billion.
While firms have largely stopped selling controversial PPI, they have begun to develop replacement products. These include short-term income protection insurance or debt freeze/debt waivers linked to a credit agreement or mortgage.
The guidance states firms, when selling the new cover, should:
Identify the target market.
Ensure the cover meets the needs of that market.
Avoid creating barriers preventing consumers from comparing, exiting or switching cover.
Clearly state the cost and implications of taking out cover.