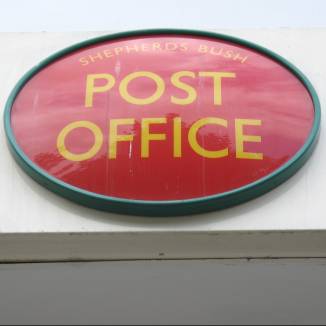 The Post Office has delayed some savings rate cuts, after we revealed it failed to tell customers until after they were implemented.
Returns for many Post Office savers were due to fall on 17 January, but some only received emails and letters outlining the bad news afterwards (see the Post Office cuts rates MSE News story).
All it did to alert customers was to place ads in some national newspapers two weeks in advance.
Following the bad publicity, it has delayed some of the drops until 25 February, emailing customers today to explain. However, the goodwill gesture doesn't extend to all affected savers.
Partial U-turn
Savers with the Post Office's Online Saver issues 1-8 and Online Reserve (opened before 21 December 2012) will have their rate cut delayed from 17 January to 25 February. Those rates are mostly set to tumble by 0.5 of a percentage point, from 1.65% to 1.15%. Some savers may be earning higher returns than that if still in their bonus period.
But customers with the Post Office's Reward Saver and its Premier Cash ISA (both opened before 26 November 2012) won't get the same delay. Their rate dropped, as planned, on 17 January by 0.25 of a percentage point.
The Post Office claims the reason for not giving those customers an extension on the higher rate is because the drops were smaller.
MoneySavingExpert.com news editor Guy Anker says: "Fair play to the Post Office on the one hand for delaying the rate drop for some customers, though it is puzzling why it won't help all those affected.
"It was out of order to begin with for not bothering to tell loyal customers the bad news their rates would dive until after the event.
"Claiming it is OK to alert customers via newspaper ads is, quite frankly, ridiculous. The Post Office knows not all its customers will see them."
The rules
Financial Services Authority (FSA) rules state banks "generally have to tell you two months before" a rate drop on a standard easy access savings account, if the fall is not linked to a cut in the Bank of England base rate.
For other savings accounts, such as those with a notice period or a cash ISA, the FSA says a bank should give "reasonable notice" if planning on making a "material reduction".
This is when an account balance is £500 or more and the interest rate falls by more than 0.25 percentage points at one time, or by 0.5 percentage points over more over 12 months.
A Post Office spokeswoman says: "We are taking these steps to ensure no customers are inconvenienced. Again, we would like to take this opportunity to apologise to our customers who feel we have fallen below our usually high standards."