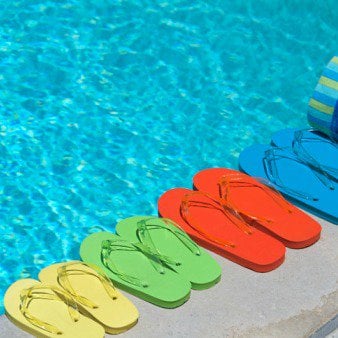 Holidaymakers using a NatWest or Royal Bank of Scotland debit card will pay lower fees overseas from June – but the cards should still be avoided.
A NatWest or RBS customer spending £1 with a debit card will still be charged a £1 fee for using it outside the UK, despite the switch to lower charges – so holidaymakers should avoid using these cards like the plague when abroad.
The best way to spend while away is using a specialist card that doesn't include a 'load', meaning you'll get perfect exchange rates. See our Overseas Spending guide for the top picks.
From 1 June, travellers who spend on NatWest or RBS debit cards abroad will pay 2.75% of the transaction value, or £1 – whichever is greater.
Currently, customers are charged a £1.25 fee, plus 2.75% of the transaction, each time they spend abroad.
The current fee structure is one of the reasons we've always listed NatWest and RBS debit cards among our Cards From Hell, which consumers should avoid using when outside the UK.
MoneySavingExpert.com creator Martin Lewis says: "Despite the new lower fee on these debit cards, any charge on spending is far too expensive. These are still cards from hell if you use them abroad and they should be avoided like the plague."
While the new fees are lower, the top cards levy no fees.
If you spend £100 in one transaction under the new RBS/NatWest system, you'll pay £2.75 in fees, compared with £4 at present.

If you spend 10 lots of £10 under the new system, the charge is £10, compared with £15.25 now.
Other debit cards from hell include those from Halifax, Lloyds TSB (except Platinum and Premier debit card holders) and Santander (except Zero debit card holders). They still charge a fee of up to £1.50 a time on top of a percentage of the transaction when users spend abroad.
As well as cutting the fee to spend abroad on debit cards, the RBS Group is also removing charges for:
Copies or details of cheques paid
Replacing lost or damaged cards
Providing details of Visa debit payments
Cashing other banks' cheques
But its fee for issuing a UK bank draft is doubling to £20.
These changes are only for NatWest and RBS customers. They don't include Ulster Bank, which is also part of the RBS Group.