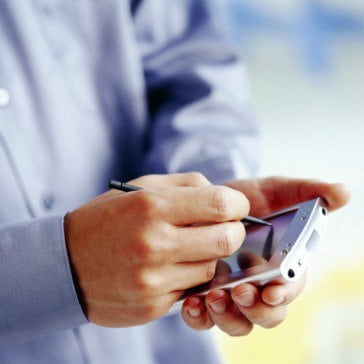 Millions of NatWest and Royal Bank of Scotland customers will be able to send payments to anyone with a Visa card by using their mobile phones.
From today, customers using the free NatWest/RBS Pay Your Contacts service will be able to send up to £100 to cardholders by entering their mobile phone number.
The service is currently being made available to NatWest customers in England and Wales and RBS customers in Scotland, with a full launch planned after Easter.
The move comes a week after many of the group's 17 million customers couldn't log into online accounts, withdraw cash, transfer money or use their debit card for purchases (see our RBS meltdown MSE News story).
Last October, NatWest and RBS suspended the Get Cash feature on their mobile phone apps after the service was targeted by fraudsters (see the RBS and NatWest suspend cash apps MSE News story).
How does it work?
Pay Your Contacts is available for customers to download as an upgrade to the banks' existing mobile banking apps for Android, iPhone and BlackBerry, with an enhanced version of the Windows phone app due to be released soon.
Only NatWest and RBS customers can use it, but they can transfer money to anyone with a Visa card, regardless of who they bank with – you don't need to have their apps to receive payments.
It's free to transfer money using Pay Your Contacts, although a maximum of £100 can be sent per transaction, per day.
There are, however, no plans at present to extend the service to customers of Ulster Bank, which is part of the same group, or to non-NatWest/RBS customers.
Ben Green, head of mobile at NatWest and RBS, says: "Our customers can make quick and easy payments without needing to get hold of the sort code and account number of the recipient.
"This safe and convenient tool will encourage yet more people to make the most of mobile banking - helping our customers to bank anywhere, whenever they want."
Additional reporting by Jamie Stinson.