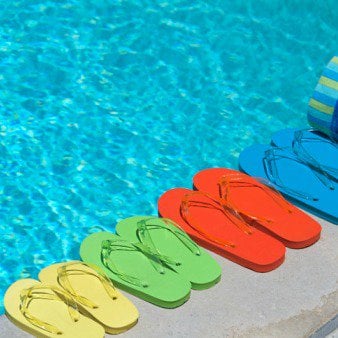 Holidaymakers needing medical treatment in crisis-hit Spain and Greece should beware of having their European Health Insurance Card (EHIC) unlawfully refused.
The UK's Department of Health has confirmed it's aware of travellers having their plastic turned down in these countries, which are both in major economic turmoil.
An EHIC entitles users to to pay the same as a local for state-run hospital treatment or a GP (see the Free EHIC guide for more information).
The European Commission says hospitals who refuse to grant this treatment to EHIC holders are breaking EU law.
An EHIC was never a substitute for travel insurance and this problem underlines that you should get full cover. As well as medical conditions, travel insurance can protect against lost baggage, cancellations, theft and more (see our Travel Insurance guide for the best deals, such as £16/year cover).
If you pay for private care, insurance may cover it. But if it doesn't pay out, you are stuck.
What's the problem?
The Department for Health says it understands some holidaymakers in Spain have been asked to sign a 'medical consent form' which is actually a form to be treated via the hospital's private arm, waiving consumers' rights under the EHIC.
The European Commission adds that many of these Spanish hospitals provide both private and public healthcare. Complaints from tourists centre around the EHIC being refused by public hospitals managed by one private firm.
Last week the Commission launched the first stage of an "infringement procedure" against Spain, which means it'll take legal action if the problem persists.
The Department of Health says it's also aware of travellers having their EHIC turned down by some hospitals in crisis-stricken Greece.
What should I sign?

Firstly, assuming the medical problem is not severe enough to stop you considering your rights, be careful what you sign, particularly if you don't understand it.
Also be prepared to explain your rights or go to another hospital, or wait until you get back to the UK if you are refused state-run treatment, and you wouldn't be able to get the cost of private care back (see below).
Of course, your health is more important, so don't delay treatment if it is a necessity.
Will travel insurance pay out?
If you've got travel insurance, you may be in luck if you've shelled out for private treatment. Assuming the condition you have is covered, you should be able to claim.
However, most policies have an 'excess' which means you are responsible for the first part of any claim.
Say the excess is £50: if you claimed for something worth £200, you would only get £150 back as the first £50 is your responsibility. Therefore, factor in the excess to any payouts.
I'm not covered by travel insurance. Can I get my money back?
Sadly, it's highly unlikely.
You can report the problem to the local British Embassy or the European Commission's SOLVIT system, which deals with breaches of EU law.
However, these probably won't get you your money back.
If you received treatment under the public healthcare system using your EHIC and you had to pay upfront, which sometimes legitimately happens, you can get your money back either while you're away, or when you get back to the UK.
Ensure you keep receipts and paperwork. See our EHIC guide for help on what to do.