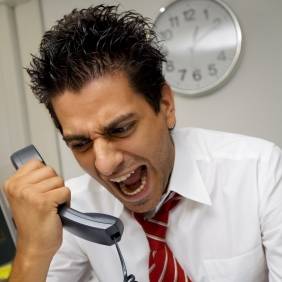 Primus has been forced to delay increasing line rental charges for some of its customers, after it emerged they hadn't been told of a £1.20/month hike.
The firm hiked standard line rental costs on 1 April, but some customers only found out about the rise 10 days later.
Those affected by the embarrassing blunder will now not see prices go up until 1 May. (To compare line rental deals, see our Cheap Home Phones guide.)
Customers should have been told of the rise a month in advance, under rules laid down by regulator Ofcom. But Primus says a "technical issue" meant notices did not go out with some bills in March.
Primus has not responded to questions about how many customers have been affected. One user in our forum said she had been told by Primus that 1% of its customers had not been told about the rise.
A Primus spokesman says: "This error was the result of a failure on our customer systems.
"As our April invoices have not yet been sent, the good news is we have been able to halt price changes for those customers who did not receive the pricing announcement last month.
"Whilst the information has been in the public domain for over five weeks already [on the Primus website], we believe this to be a fair way to approach this."
Ofcom says communications providers must give customers at least a month's notice of contract changes which are likely to be of "material detriment" to them, and customers must be able to exit their contract following the notice.
Primus call costs are not changing, but the one-off call connection fee that is applied on all non-inclusive calls, such as calls to mobile phones, will increase to 13.4p per call.
The £1.20/month line rental increase excludes customers who have already paid for their line rental upfront.