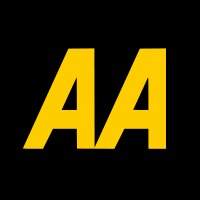 The AA, Sky and Virgin Media are the easiest companies to haggle with, new research by MoneySavingExpert.com shows.
This year's haggling poll of 2,950 MoneySavers shows deals come to those who have the chutzpah to barter on contracts for broadband, TV, insurance, breakdown and more (see the Haggle with Sky, AA & more guide for tips and tricks).
The top 10 service companies to haggle with
Company
Success rate (1)
Company
Success rate (1)
1. AA Breakdown
86% (67% saw a major reduction)
6. AA Insurance
73% (35% major reductions)
2. Sky
84% (47% major reductions)
7. O2 (phone & broadband)
71% (45% major reductions)
3. Virgin Media
79% (39% major reductions)
8. Virgin Mobile
71% (40% major reductions)
4. Admiral Insurance
77% (37% major reductions)
9. BT
70% (33% major reductions)
5. TalkTalk
75% (38% major reductions)
10. Aviva
69% (31% major reductions)
(1) Percentages are of those who tried to haggle, adding both 'minor reduction' and 'major saving' categories (see full results). 2,950 people were polled in March. Only firms with 100+ votes included.
MoneySavingExpert.com creator Martin Lewis says: "Mature businesses, where firms can't grow the market, must fight to win customers from other companies and keep their own.
"So if you're coming to the end of your contract, or are out of it, you're holstering a powerhouse weapon: customer loyalty.
"They desperately want to keep you, so if they believe they'll lose you, you'll bag the best deals.
"The most important thing to understand is what they tell us is the 'disconnections department' is usually internally called 'customer retentions'. Their job is to not let you leave, and they have huge deal-making power to keep you.
"Whether it's broadband, mobile phones, TV, breakdown or others, they all usually have this secret super-powerful department. And the holy grail of haggling is to deal with them rather than normal customer services.

"The high success rates in our poll prove there are real rewards for forgetting loyalty and haggling hard. Remember, there's nothing wrong with asking for a discount. It's not rude, it's not impolite - but do it with charm and chutzpah. The worst that can happen is they say no."
'Saved over 50% with AA'
MoneySavers have been reporting their successes on our forum. Queenie-Louise says: "Got my automatic renewal notice from AA Breakdown at £92/year. Phoned to cancel and was immediately offered £60/year.
"Pushed a little harder and got it for £42. Didn't do much and saved over 50%. Don't be embarrassed. I always ask "is that your best price?" You'd be amazed how quickly you'll be offered a discount."

Rocketman80 found haggling with Sky paid off: "Said I was going to leave and the nice lady gave me six months half price on everything, ESPN free for three months, reduced my broadband by £5 and gave me a free fitted Sky HD+ box. Smashing!"

Kittendothroar says: "I phoned Orange to cancel my mobile contract, as Tesco was offering a better deal for half the cost. They put me through to retentions, and after negotiations, they offered 1GB data, 1,000 mins and unlimited texts for £16/mth - just over half of my previous bill, so I am very happy!"
Top 10 haggling tips
Doing your research is key to haggling - you need to know what a really good value price is before you start.
Research competitors' pricing, so you can better target what to ask for.
Don't be scared to ask for the sun, you may just get it. But decide what you'd be willing to settle for beforehand.
Let them know you're prepared to ditch. That way, the company should put you through to its retention team, whose job is to keep customers, and offer top deals to tempt you to stay.
Be prepared to leave if the deal isn't good enough. For example, with broadband, ask for your MAC code.
It's about charm and chutzpah. Be friendly, but firm - not aggressive. You're more likely to get a result if you win the person you're speaking to over to your side.
If they say no to a discount, ask them just to throw something in such as a router, better mobile handset or extra TV channels.
Buy counter-seasonal. Car insurance is often easy to haggle on in December when everyone else is Christmas shopping.
If they say "OK, we'll disconnect you", but you don't want to leave, an easy get-out is: "I want to, but I need to check with my husband/wife/dog first."
If you know they're offering a deal to new customers, or have just had a promo on, you know they're willing to accept that price.
If at first you don't succeed, call again. Some call centre operatives have daily/weekly numbers of deals they can give, so a different day may yield better results.
For more help, see our Haggling with the AA, Sky & more guide.