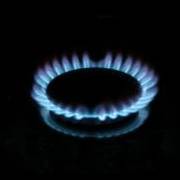 Consumer group Which? wants to see energy firms introduce a single price for gas and electricity to make tariffs clearer and simpler for consumers.
It says a single unit price for energy bills, similar to petrol prices, would allow consumers to compare prices and get the best deal (see our Cheap Gas and Electricity guide for ways to cut costs).
At present, customers either pay a higher rate per unit at first, which reduces once enough energy is used, or they pay one rate plus a standing charge, similar to line rental.
Last month, Npower announced it would switch standard tariff customers to one rate plus a standing charge from May (see our Npower revamps energy bills MSE News story).
But low energy users will pay more under the system brought in by Npower.
MoneySavingExpert.com's energy analyst, Archna Luthra, says: "It's imperative the regulator makes the energy market as straightforward and simple as possible to give people the confidence to switch and slash energy bills.
"While a tariff comparison rate is along the right lines, it doesn't go far enough, as has been pointed out to the regulator by MoneySavingExpert.com and Which?.
"We support the Which? appeal to provide a single unit cost for comparison."
To help with energy bills, MoneySavingExpert.com's Cheap Energy Club has launched to make switching easier, giving consumers permanently cheap energy.