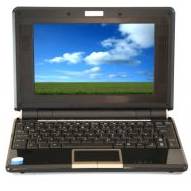 Over half a million O2 and BE broadband (part of O2) and home phone customers officially became Sky customers on 1 May, so MoneySavingExpert.com breaks down what this really means for you.
While they are technically Sky customers, their actual internet service and billing has not yet switched over and changes are on the horizon (see our Cheap Broadband guide for the best deals).
When does my broadband and phone service change to Sky?
At some point between this autumn and early next year most broadband customers will receive Sky's unlimited download service – available to 88% of the UK. You'll get at least one month's notice.
It doesn't matter what broadband package you're currently on, you will get the unlimited service, unless you live outside Sky's network, in which case you will be moved onto its Connect service, which has a 40GB a month usage cap.
During the same time period home phone customers will be moved to a similar package to their existing one. Those who currently have an anytime call plan for example, will be moved to Sky's anytime plan.
While you're being switched you should only be without your broadband and home phone for a few minutes and Sky says it plans to make the transfer overnight to minimise disruption.
Will the price change?
"For the time being" you'll pay the same price you signed up to and you'll continue to receive any monthly discounts as normal.
Sky won't clarify how long "for the time being" refers to. So it's not clear whether prices will go up or down immediately when you're moved to Sky, or whether they'll change when your existing contract runs out.
All Sky adds is: "Right now, we are working through the pricing for each of our new customers, so we can offer each customer the best possible package at the most competitive price when they move over to starting later this year."
You won't incur any set-up fees when you're moved to Sky, unless you choose to be moved to Sky Fibre Unlimited or Sky Fibre Unlimited Pro.
Broadband customers moving to Sky can also keep using their existing router.
When will I start to pay Sky?
Your payments will be switched later this year, before you're moved onto its network, although an exact date for this has yet to be decided. You'll be notified of this change 14 days in advance.
Do I need to do anything?
No, it's all automatic.
Will my phone number or email address change?
No. Home phone customers will be able to keep their number when they move. You'll also be able to keep using your O2 email address, although the storage allowance will be reduced to 20MB from 1GB for primary account users and from 200MB for secondary account users.
Will I get better service?
Probably not. O2 scores highly in MoneySavingExpert.com's home phone and broadband customer service polls. In our last poll carried out this week, 72% of O2 home phone customers who voted, rated its customer service as "good", while 68% of its broadband customers said the same.
In comparison, a much lower 62% of Sky home phone customers rated its customer service as "good", while only 53% of the provider's broadband customers said the same.
Sky says O2 and BE customers moving to Sky will receive "outstanding customer service".
What if I don't want to switch?
If you're unhappy about joining Sky, you can cancel your service without charge as long as you do it before you're moved over.
But don't be too hasty. Some MoneySavers have reported negotiating cheaper deals with O2 due to their unhappiness over the switch, but now you're officially a Sky customer, you need to ring it.
There's no guarantee you'll get a good deal, but if you don't ask, you don't get.
In addition, Sky is proactively contacting customers who have opted into marketing to invite them to join it with one of its "exclusive welcome deals", although these are only for customers who choose to opt in to joining Sky early and who want to get Sky TV as well.
MoneySavingExpert.com forum user uddin_1995 for example, has reported being offered Sky's 'Entertainment Extra+' TV package free for a year, which usually costs £31.50/month and Sky's unlimited broadband free for a year, which usually costs £7.50 a month when you have a Sky TV package, Sky Talk and Sky line rental.