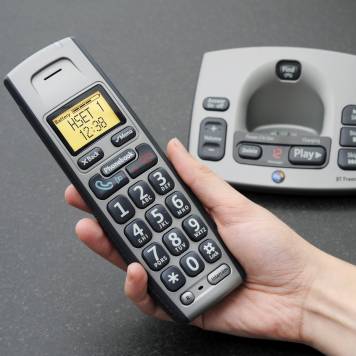 Many TalkTalk and Plusnet home phone and broadband customers will be hit by prices rises from 1 October.
Both telecoms providers are upping costs on a variety of products including some broadband and home phone packages, line rental and certain call rates.
TalkTalk and Plusnet customers can escape their contracts penalty free if they're unhappy about the hikes (see our Cheap Broadband and Cheap Home Phones guides for the best deals).
TalkTalk says customers have a 30-day period to leave penalty-free, which started yesterday (1 August), although they will have to argue the increase is of "material detriment" in order to do so.
On the other hand, Plusnet customers have 10 days from receiving notice of the price hikes to contact Plusnet and ask to leave penalty-free. Customers began to be notified of the rise on Wednesday (31 July).
TalkTalk's price rises
The following prices will increase for both new and existing TalkTalk customers:
Line rental: Will rise from £14.95/month to £15.40/month.
Talk Talk Essentials (a home phone and broadband package): Will rise from £6.50 to £7.50/month.
Broadband packages: The majority of TalkTalk's older broadband packages will rise by £1/month. For the full list of affected packages, see the TalkTalk website.
Anytime UK calls boost (an add-on package): Will rise from £5.00/month to £5.50/month.
Call connection fee: Will rise from 13.87p to 15p.
UK daytime rate: Will rise from 8.41p/minute to 9p/minute.
UK mobile rate: Will rise from 11.3p/minute during the day and 5.3p/minute in the evenings to 12p/minute at any time of the day.
Plusnet price changes
The following prices will rise for customers who joined before 8 May. Customers who joined after 8 May are on a new product range and not affected.
Line rental for new customers, for example, currently costs £14.50/month. Yet those who joined up before 8 May will pay £14.99 for it from 1 October – so if you signed up before 8 May make sure you're not losing out by sticking with the old service.
Plusnet says "customers are free to move to the new products at any time if they wish", but do a price comparison first to make sure you can't get a better deal elsewhere.
Line rental (which includes evening and weekend calls): Will rise from £13.99/month to £14.99/month.
Talk Anytime: Will rise from £4/month to £4.50/month.
Talk Anytime International: Will rise from £6.00/month to £6.50/month.
Value and Extra broadband and fibre optic broadband products (where line rental and call plans are not with Plusnet): Will rise by £1.50/month.
Call set-up fees: Will rise from 13.1p to 13.87p.
Chargeable calls to 01, 02, 03, 0845 and 0870 numbers: Will rise from 7.95p/minute to 8.41p/minute.
Calls to UK mobiles: Will rise from 12.5p/minute during the day and 7.5p/minute in the evening to 12p/minute at any time of the day.
What TalkTalk and Plusnet say
A spokesperson for TalkTalk says: "We are committed to offering the best value broadband, landline, TV and mobile deals, and are always coming up with new ways to help customers save money. Price changes are sometimes necessary as we invest in the business to deliver a better experience for our customers."
A spokesperson for Plusnet says: "We appreciate that price increases are never welcomed but believe the changes are necessary to both maintain and continue to improve our overall provision and service to customers."